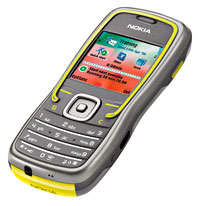 For hyperactive sporty types, lardy lumps looking to lose some weight and headband-totin' workouters, Nokia has trotted out its new super-sporty phone, the 5500 Sport.
Apparently their first handset with (ahem) "athletic lifestyle appeal", the phone is moulded out of bits of trainers – or, as they put it, "engineered with materials used in the latest high performance running shoes".
Pitched at sweaty joggers and wheezing Seb Coe wannabes, the phone comes in a liquid and dirt-resistant housing, complete with rubber grips.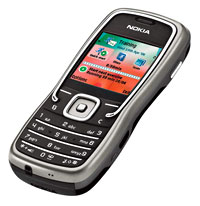 Jog the line
Lurking inside the handset, there's a work-out mode for timing your stumble to the pub keeping track of your running times, a planner for setting up an exercise schedule and a pedometer to let you see if you've reached your recommended limit of 10,000 steps every day (yeah, right!).
The cunning boffins at Nokia have even included a calculator for working out the calories used up during your workout, with speech software keeping you updated about your pie-cancelling progress.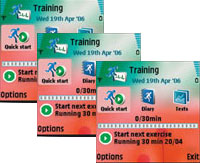 Music on the go
Personally, we find jogging to be as exciting as a day at the 'Watch Paint Dry' club, but at least there's a built in music player for getting some motivational Toto on the go as you shuffle around your local park.
If you need to stock up on a wide selection of tunes to keep you thumping the tarmac, the 5500 comes with a MicroSD slot (up to 1GB) with the player supporting most of the popular music formats.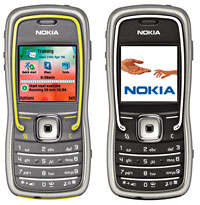 Conveniently, there's a dedicated key that makes it easy to switch between phone, music and training modes with text to speech software feeding you text messages and workout status reports on the move.
A 3D motion sensor also adds new features, including the ability to tap the phone to start/stop the inspirational magic of Totos's "Africa" while sweating through Stepney .
The phones should be jogging into Europe in Q3 for around €300 ($381/£205) and will be available in a grey and yellow 'sport' colour scheme and other, more business-like, hues.