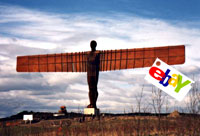 UK shoppers are set to spend an average £1,000 each online in 2006, according to the yearly report by the Interactive Media in Retail Group (IMRG).
The 'industry body for e-retailing' has forecast that mouse-clicking Brits will shell out £26bn online in the UK in 2006, as online shopping goes stratospheric.
According to IMRG's figures, online shopping has grown by 2,600 percent over the last five years, with the £2bn sales notched up in November and December 2005 representing a hefty 50 percent rise the same period in 2004.
Moreover, IMRG predicts that 2006 will see ten percent of all purchases being made online.
The explosive rise in Internet shopping is seen as a result of more consumers having broadband and retailers making better use of the Internet, but the report warned of online retailers still facing challenges.

According to IMRG's own research, usability, customer retention, and interactive marketing were cited as the biggest concerns by over half of their members, with e-crime and delivery fulfilment seen as high-priority issues by around a third.
Why-aye Big Spender!
Elsewhere, web testing firm SciVisum's recent research on regional e-commerce spending found that consumers in the north east of the UK spent the most online, and were also the most likely to fork out for high-value goods.
The survey found that a third of consumers in the NE spent between £50 and £100 per month and had no qualms about dishing out sums as large as £5,000 for a single online purchase.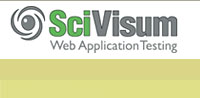 Compare that to stingy shoppers in the south who said that they'd spend no more than £50 per month online, and wouldn't dream of shelling out sums as high as £5,000.
Not surprisingly, the most popular online purchases were books and CDs, purchased by three quarters of shoppers.
Around fifty per cent of shoppers said they would buy holidays and electrical goods online, while a quarter do their grocery shopping and finances online.