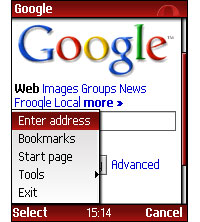 Nordic browser kings Opera Software have released Opera Mini 2.0, a spanking new version of their tiny Web browser that runs on almost all mobile phones.
Building on the success of the first version – which has already notched up 2.5 million users since its January 2006 release – Opera Mini accelerates mobile surfing by using compression and reformatting techniques.
The latest version of the Java-powered browser adds a selection of tweaks and refinements, including the ability to download multimedia content, like images and MP3s, directly to the phone.
There's also a selection of new skins available to customise the look of the browser, and a natty new multisearch feature, letting users select extra search engines for the home page.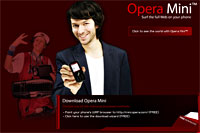 Also new for version two is a speed dial widget, which lets surfers call up bookmarks by assigning shortcut key combinations.
"Opera Mini has kick-started real mobile Web browsing by enabling non-smartphone owners to surf the full Internet on their phones, just as they do on their PCs," purred Jon S. von Tetzchner, CEO, Opera Software.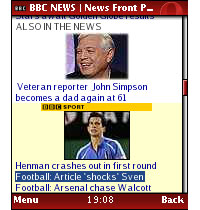 With Opera Mini supporting mobile commerce via SMS, users can directly buy ringtones, games and other content for delivery as an SMS.
This system lets the seller set the price with charges appearing in the phone bill as an SMS.
The new browser is compatible with a host of phones, smartphones and PDAs (including Sony Ericsson, Pocket PC and Palm handets) and can be downloaded for free by typing in http://mini.opera.com into your WAP-tastic browser or by delivery via SMS download for a small fee.