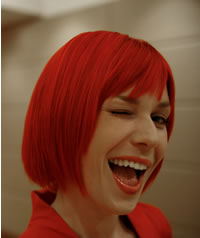 Last year took ourselves to Berlin to attend IFA. Being the first time we'd attended we were _totally_ blow away at the size of the place – it's massive. Every side of the Consumer Electronics (CE) industry was covered, from the smallest to the largest with the later building their own houses (Siemens, Deutsche Telekom).
Previously it's been on every two years and, acknowledging the speed that the CE world is now moving, the German CE trade body, gfu and event organisers, messe-Berlin have now realised a year gap between shows is impractical. IFA 2006 will mark the start of them moving to a yearly show, frankly so they don't become obsolete – oh and there's the benefit of all of that extra income, so course.
Dr Christian Göke told us he was "convinced that there would be an increased difference between work and home in the future," and that this would be one of the reasons that IFA would continue in its position as the second largest CE show in the world.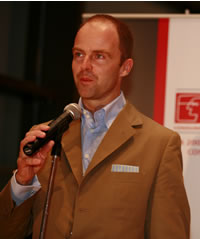 Asked why IFA was so loved by trade visitors, his answer was simple, "We treat them as VIP's. Nothing is too much and they feel very special." Sounds like a recipe for success to us, one that could easily be learned by many other shows around the world.
We understand that exhibition space has been selling like hot Strudel, with over 80% gone already. They also spreading their wings to include companies like mobile giant o2.
One of our major gripes last year was that with us being linguistically-challenged (being English 'n' tha') some of the press conferences were held only in German. Reasonable being it was in Berlin, but not great for attracting an International audience. From now on they'll all be held in English. Hurrah!
So if you fancy joining us, get yourself over to Berlin, 1-6 September.