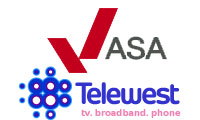 Broadband giants Telewest have had to bend over and feel the sharp swish of the Advertising Standards Agency's corrective ruler on their ample rumps after their broadband radio advert was deemed 'misleading.'
The advert seemed straightforward enough:
"… getting broadband couldn't be easier. Telewest even install it for you. Get unlimited broadband and you can also have digital TV and a phone line, all three for £30 a month. If you live in a Telewest area and you want all three for £30 a month for a year call xxxx or go to Telewest.co.uk. Available to customers taking new services. Minimum term contract and conditions apply."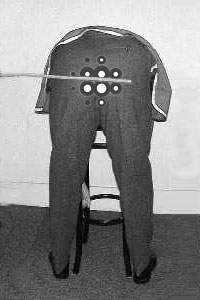 A Telewest customer – clearly already living in a Telewest area – liked the sound of the deal so much they rang up to sign on, only to find that they were clearly in the wrong sort of 'Telewest area.'
When the customer was told that the full range of Telewest products was not in fact available, a stroppy mail was despatched to ASA who made short thrift of Telewest's insistence that their "Conditions apply" caveat covered their ass.
With Telewest admitting that they were unable to offer digital services to 100% of their customers as 3.7% were situated in non-digital areas, the bendy ruler of the ASA was administered with relish as the complaint was upheld.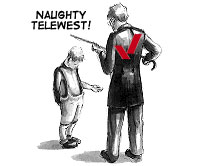 The ASA concluded, "We considered this important restriction should have been explained in the ad and that "Conditions apply" had not been adequate to cover such a significant condition to the offer. The ad breached CAP (Broadcast) Radio Advertising Standards Code section 2, rule 3."