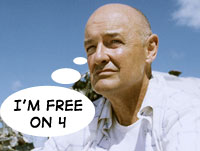 Channel 4 is offering a UK online exclusive of the entire first series of the cult hit show, Lost.
From today, fans of the slightly unhinged drama can download full episodes of Lost on to their PCs.
Every episode from first season has been made available, with brand new episodes from Season Two being made available one week after transmission on Channel 4's website.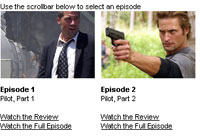 You'll have to be quick to watch the new series online though, as episodes one and two will only be free to view for two weeks (until May 11th 2006.)
Once that deadline has passed, viewers will have to whip out their credit cards and purchase each episode for 99p via a secure registration system.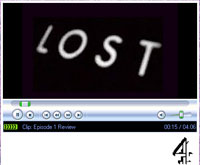 Obsessive fans hoping to work out the dark complexities of the series by analysing each show in infinite detail will be disappointed to learn that it's only possible to watch episodes for a 24 hour period on a single PC before the pesky thing goes into auto-destruct,
Mac users already miffed to find that the series isn't available on iTunes will be even more annoyed to discover that the Lost downloads are only available to PC users with Microsoft Window Media Player 10.
System requirements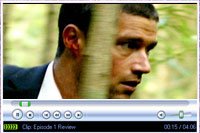 Lost video is only available to UK users using Windows Media Player 10 or above.
Windows 2000 or XP
Internet Explorer 5.5 or 6
A broadband Internet connection of at least 500 kbps
Flash Player 6.0 or higher
Internet Explorer's "Privacy" settings set to the default "Medium" setting
Firewalls and pop-up blockers disabled