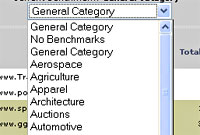 If you're wondering why your Website barely gets any traffic past the odd passing tuft of virtual tumbleweed, it may be time to pay a visit to the Link Popularity Checker at www.marketleap.com/publinkpop.
The process is easy-peasy: simply start off by typing in your own URL and then add up to three comparisons sites – like, for example, your bitter business rivals.
You can then optionally select your business type to have your results displayed against a portfolio of similar outfits around the world.
Then it's simply a case of entering the verification code, pressing 'generate report' and waiting a few seconds for the results to be scooped live off the Internet.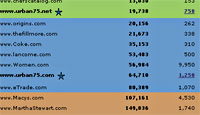 You'll then be presented with a long list of results, colour coded from 'limited presence' (0-1,000 references) to 'Contender' (20,001-100,000) right up to dong-waving, '900lb Gorilla' if your site has over half a million references in search engines.
The results are sorted into columns displaying returns from the main search engines and clicking on the numbers against your site will show you what pages are linking to your site.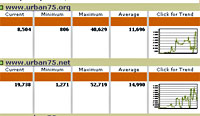 There's also the option to get a 'trend/history' report charting your Website's link popularity over time.
Marketleap maintain that their link popularity check is "one of the best ways to quantifiably and independently measure your Website's online awareness and overall visibility," and say that the results compiled from the "total number of links or 'votes' that a search engine has found for your Website."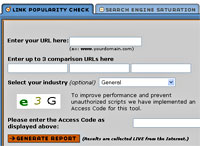 We have to say we've found the results to be a tad variable at times, but the site is still a useful tool to find out who's linking to your site and how you're doing against both your rivals and the big boys of the Web.