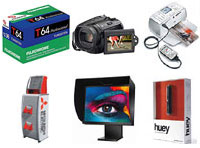 Nikon has scooped up three prizes at the 2006 TIPA (Technical Image Press Association) awards, with Canon, Panasonic, Samsung, Ricoh, Epson, Lexar and Olympus all getting the opportunity to make tearful speeches on the podium.
Here\\'s our pick of the winners.
dSLR cameras:
Best D-SLR Entry Level award. Nikon D50
As featured in our \\'Best cameras of 2005\\' round up, the excellent Nikon D50 boasts a 6.1 megapixel sensor and comes with many of the features of its bigger brother, the D70.
The camera handles like a dream, with its automatic exposure system and 5-point autofocus system guaranteeing perfectly exposed, pin sharp photos.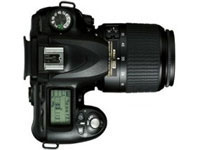 The D50 is a great stepping stone for amateurs looking to snap high quality pics without spending a fortune.
Best D-SLR Expert: Nikon D200
The Nikon D200 offers a huge resolution of 10 million pixels (3872 x 2592) in a highly responsive package.
It\\'s ready for action within 0.15 seconds, boasts a near-instantaneous shutter lag of 50 milliseconds and can fire off 5 frames-per second for at least 37 consecutive shots in Fine JPEG.
Best D-SLR Professional: Canon EOS 5D
Photo pros demands the very best, and the EOS 5D is an astonishing camera, with a full-frame 24x36mm sensor capturing 12.8 million pixels.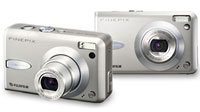 With that kind of resolution, images can be blown up to enormo-size without fear of pesky artifacts appearing, and the full frame sensor means that the focal lengths of Canon EF lenses remain consistent.
Digital compacts: Best Ultra Compact Digital Camera: Canon Digital Ixus 65
The steel-bodied Digital IXUS 65 features a hefty, high-res 3 inch LCD screen in a teensy weensy form factor.
With its unique Touch Control Dial, Image Inspection Tool displays and fast ISO 800 rating, this is a great, carry anywhere camera.
Best Compact Digital Camera: Fujifilm FinePix F30
We loved both the Fujifilm FinePix F30 Zoom picking up an award.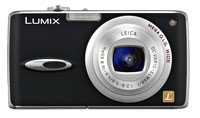 The world\\'s first digital compact camera to deliver ISO 3200 sensitivity at full resolution, the F30 can serve up sharp images in low light and comes with a slew of scene modes to get you started.
Best Superzoom Digital Camera: Panasonic Lumix DMC-TZ1
Billed as world\\'s smallest digital still camera with a 10x optical zoom, the Panasonic Lumix DMC-TZ1 packs a mighty punch for its size.
Equipped with Panasonic\\'s well regarded Optical Image Stabiliser feature, the TZ1 offers high quality image output with minimal wobbles and shakes.
Best Prestige Camera: Ricoh GR Digital
We loved this camera so much we went out and bought it, so it\\'s no surprise to see the Ricoh GR Digital picking up plaudits at TIPA.
Bucking the trend for whirring zooms and mile-long feature lists, the Ricoh is a slim, back-to-basics, street-shooter\\'s dream, offering full manual control over aperture and shutter speeds.
With its fixed 28mm f2.4 lens, the Ricoh is fast, feels great and is the perfect pocket camera for pros and advanced amateurs. A worthy winner!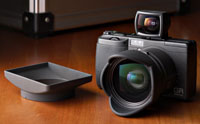 Other category winners:
Camera related
Best Multimedia Digital Camera: Samsung Digimax i6 PMP
Best Medium Format Digital System: Hasselblad H2D-39
Best Hi-end Professional Camera System: Sinar m System
Best Consumer Lens: Sigma 10-20mm f/4-5.6 EX DC
Best Professional Lens: AF-S VR Micro Nikkor 105mm f/2.8G IF-ED
Best Digital Camera Back: Leaf Aptus 75
Printers and paper
Best Flatbed Photo Scanner: Epson Perfection V750 Pro
Best Small Format Photo Printer: Panasonic KX-PX1/PX10
Best A4 Multifunction Photo Printer: Epson Stylus Photo RX640
Best A3 Photo Printer: HP Photosmart Pro B9180
Best Large Format Printer: Canon imagePROGRAPH iPF5000
Best Independent Inkjet Paper: Innova Art FibaPrint Gloss
Best Printing Technology: Epson UltraChrome K3(TM)
Projectors and media
Best Digital Photo Projector: Panasonic PT-P1SD
Best Imaging Storage Media: Lexar LockTight System
Best Storage Back-up: Jobo Giga Vu Pro evolution
Best Photo Software: DxO Optics Pro 3.5
Colour management
Best Color Management System: ColorVision PrintFIX Pro Suite
Best Imaging Peripheral: Pantone huey
Others
Best Imaging Innovation: Olympus E-330 Live View
Best Mobile Imaging Device: Nokia N80
Best Design: KATA bags
Best Design & Photographer Monitor: NEC spectraview 2180 LED reference