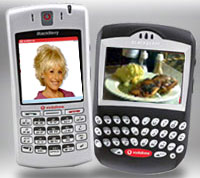 Ever growing hordes of people are using their phones to access the Web according to a study by market research firm Ipsos Insight.
In their annual snapshot of internet trends – solemnly entitled, 'The Face Of The Web,' Ipsos found that 28 per cent of mobile phone owners worldwide have squinted into their teensy weensy mobile screens to access the Web.
This represents a small, but notable, nudge upwards from the 25 per cent of mobile users logging on to the Web at the end 2004.
New technology not just used by young blokes shocker
Once the preserve of loud technology flaunters, early adopters and beardy dabblers (all blokes, obviously), mobile Internet access is now drifting into the mainstream.
Ipsos found that the largest growth in mobile Internet use last year came from users aged 35 to 54 years old, who accounted for 27 per cent of mobile Web users.
Brits big on mobile Web use
In their report, Ipsos claimed that Internet access via the mobile phone was outpacing wireless access from notebook PCs in many of areas of the world.
Mobile-mad Japan leads the table of mobile Web use, with some 40 per cent of those asked saying that they'd accessed the Internet through their phones.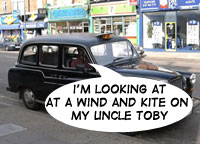 The UK came in at second place, with 29 per cent of Brits using their mobile dog'n'bone in the rub-a-dub, sherbet dab and Colonel Gadaffi to get on the, err, Sportsman's Bet*.
In the States and Canada, meanwhile, mobile Web access was seen to be flattening out, with surfers preferring to do their Web thang on notebook PCs.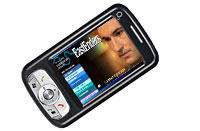 With the recent introduction of more generous data tariffs in the UK (like T-Mobiles unlimited Web'n'Walk deal), mobile surfing usage is tipped to soar, with operators looking to bolt on revenue-attracting mobile services, like search or map functions.
(*Translation available here)