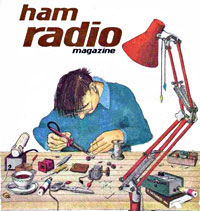 If you thought that beardy ham radio operators slurping tea in sheds full of wires and glowing valves had gone the same way as the Sinclair C5 and 8-track cartridges, think again.
f According to P. Surendran, secretary of Quilon Amateur Radio League in India, the huge growth of mobile phones poses no threat to the usefulness and popularity of Ham radio.
Speaking to the Hindu Times, Mr. Surendran extolled the benefit of ham radio over mobiles, "You can only communicate with one person on a cellphone, but on the Ham radio, you can talk to a large number of radio operators using the same frequency."
Foxhunting
Mr. Surenderan and his chums had gathered to organise a 'foxhunt' competition.
Unlike the UK, this doesn't involve a load of toffs in fancy dress trampling over crops in a bloodthirsty quest to pull a creature apart, but something rather more sedate.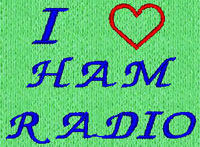 It the gentle world of Ham operators', their sport involves a 'fox' of the human kind going into hiding with wireless equipment and an external antenna.
Once burrowed away in a hidden location, the fox then sends out periodic 'beep' signals which participants in the foxhunt try and trace.
The winner is – surprise surprise! – the first person to unearth the fox.
There's life left in the 'umble 'am
Mr. Surendran also explained the benefits of Ham radio over mobiles in more remote locations, pointing out that mobile charges made it a more expensive medium and that coverage was not always available.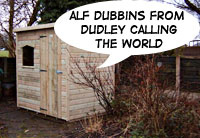 Ham radio signals, on the other hand, could be sent to any part of the world wherever another Ham, operating on the same frequency, was located.
Moreover, Ham radio can provide an alternative way to communicate with people, especially during emergencies and disasters
But before you start clearing out your shed and practising your, "Alpha Alpha This is Dudley" call sign, bear in mind that some Ham leagues have stiff rules.
In the case of the Quilon Amateur Radio League, it's a case of "No sex, no politics, no religion and no business."
And that, sadly, looks rather like, 'no fun' in our book.
eHam.net Home – (Ham Radio Community Site
Radio Society of Great Britain