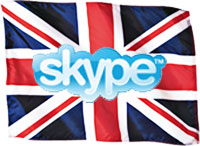 New research reveals that around two million Brits have used VoIP packages to place calls over the Internet in the last 12 months, with the figure expected to double by this time next year.
Analysts at Continental Research conducted a poll of 3,000 UK adults using VoIP and discovered that Skype was the preferred tool of choice for 48 per cent of users.
In second place was Microsoft's MSN Messenger boasting a fifth of all calls, with Vonage and BT trailing miles behind at 6 per cent each and Wanadoo barely visible on the horizon at just two per cent.
Punters seem happy with the service, with most saying that they will increase or maintain usage over the next year, with only 1 per cent planning on using VoIP less.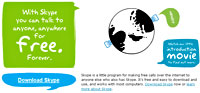 Sound quality was the most common complaint with 29 per cent citing dissatisfaction with what's reaching their lug'oles.
Mulling on the findings, James Myring, the associate director of Continental Research, told The Independent newspaper that by being early to market, Skype has enjoyed a big "first mover" advantage.
He noted that BT has huge potential to roll out VoIP to customers on a large scale, but warned that, "it will be concerned about losing market share from its fixed line business. For BT, it might be a case of compete or lose."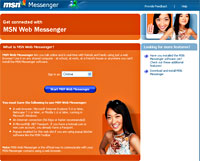 Protecting the VoIP future
Elsewhere, the University of North Texas is leading a project to look at ways of protecting VoIP services from voice spam and network attacks like DoS, as well as looking into issues concerning network quality and emergency services access.
The $600,000 (£344,000) investment looks to develop a secure, geographically distributed test bed to seek out VoIP vulnerabilities before the "damage is done."
Unveiled by the National Science Foundation, the three year security audit will also be used to sniff out potential security holes arising from running VoIP over conventional phone networks.
With VoIP being aggressively marketed, one recent study estimated that some 24 million US households will be hooked up to VoIP services by 2008.