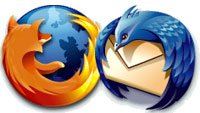 Mozilla's Firefox continues to bite into Internet Explorer's once-unassailable market dominance, snaffling 10 percent of the Web browser market in March, according to Web audience measurement firm Net Applications.
Their report claims that the free, open source Web browser from Mozilla.org was used by 10.05 percent of surfers last month, a notable shimmy upwards from 9.75 percent in February.
It's got a long way to go before it starts to rival Microsoft's behemoth of a browser though, with various versions of Internet Explorer (IE) still hogging 84.7 percent of the market.
Lagging behind in third place was Apple's Safari Mac-only browser, used by 3.19 percent of surfers, with trusty old Netscape in fourth place with 1.05 percent of the market, followed by Opera at 0.54 percent.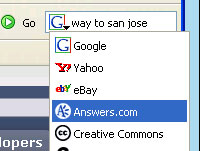 Firefox's rise has been slow but inexorable, with the improved feature set of version 1.5 helping them garner a 3.34 percent share over the year.
Over the same period, Internet Explorer saw 3.89 percent of their market slip away, with the long wait for IE7 not helping their cause.
"With a strong feature set, aggressive product development cycle, open source platform and by offering the browser for free, Firefox has the strategy in place to maintain its growth," commented Net Applications analyst with a cool name, Vincent Vizzaccaro
Despite Firefox's continuing growth, Vincey boy added that Microsoft, "has the much easier task of defending an entrenched position rather than attacking one."
Get optimising!
If you're already using Firefox, take a look at the top ten plug ins at download.com and get customising.
Our favourites aren't on their list, however. We recommend the Spellbound specllchecker , Chatzilla IRC client and the dead-simple-but-useful Copy Plain Text extension which, err, copies text without formatting.