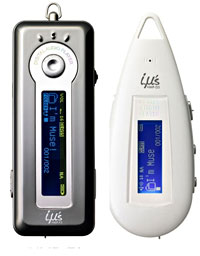 If the market for flash memory-based MP3 players wasn't overcrowded enough, big name electronics company Hitachi have decided to steam in with a collection of their own.
As exciting as a wet weekend at an old people's home in Bognor, Hitachi's new trio of i.µ (iMuze) players look decidedly underwhelming.
The bar-shaped Hitachi HMP-F3 looks like, well, every other cheapo USB player, with 512MB of flash memory, a dull design, two-colour LCD display and a line-in port.
Also offering 512MB memory is the HMP-D3 player, which at least comes in a vaguely interesting teardrop shape (we're trying to get a bit excited here, but we haven't got a lot to work with).
Both players are USB 2.0 compliant with files transferred via Windows Media Player or drag and drop.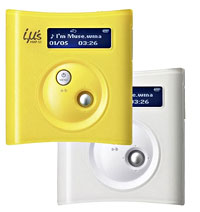 Wrapping up the trio is the HMP-S3, housed in a slightly squashed square form factor and available in yellow or white (you could never accuse the Hitachi designers of being too ambitious with this range).
Offering no on-board memory of its own and only USB 1.1 support, users will have to reach for their SD cards to get a peep out of the thing.
All of the players can knock out MP3, WMA and WAV tunes, there's support for DRM 9/10 and Hitachi claim a 35 hour battery life.
There doesn't appear to be anything as interesting as a radio onboard, so unless these players are priced at the bargain basement end of the market, we don't imagine there's any prospect of cash till meltdowns taking place.
We haven't heard word on pricing yet, although the units are expected to start appearing in the shops during in late April.
I reckon we'll be able to bear the wait on this one.