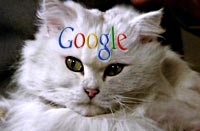 With a leather-gloved stroke of the company white cat, Google's mastermind cackled loudly as new figures revealed that their plans for UK domination are nearly complete, with almost three out of every four searches in the UK using their search engine.
During February, 2006, Google referred a whopping average of 74.67 percent of all U.K. visitors to other sites on the web – streets ahead of their nearest competitor Yahoo, who could only muster a comparatively feeble 9.3 per cent.
The figures were released by analysis company WebSideStory, who used a fancypants-sounding "statistical barometer" featuring "techno-graphic trends" (weren't we dancing to that last night?) to reveal Google's near-total domination of the UK search market.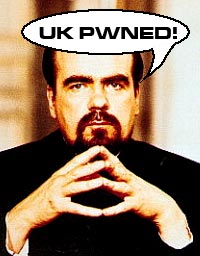 It looks like the Brits have taken a particular shine to the San Francisco-based search giant, with February's search referral stats outperforming Google's US average for the the month (55.39 percent) and their global average (62.4 percent).
"Even more so in the U.K. than in the U.S., when people think of search, they think of Google," commented Rand Schulman, Chief Marketing Officer for WebSideStory.
"This has large implications for U.K. marketers, whose search engine marketing and optimization strategies should be Google-centric," he added.
Looking down to the sorry gang of search engines trailing several laps behind, we can see Yahoo at 9.30 percent, MSN at 5.46 percent, AOL with 4.21 and a coughing, spluttering Ask (Jeeves) with just 2.28 percent.