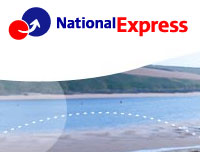 We've already run several stories about WiFi being made available for some passengers, sorry customers, on the UK's rail network, but until now coach users have been left unconnected.
That's all set to today, as travellers on the 010 National Express London to Cambridge coach service will be able enjoy free wireless Internet access via their Wi-Fi enabled laptops, PDAs and other handheld devices while on the move.
Coaches on the service will use Telabria's mSystem MobilAP-3G radio system, which combines an 802.11b/g access point with a 3G receiver, letting bored passengers surf while stuck on the M11.
With real world 3G speeds hovering around 384kbps, connection speeds are unlikely to impress passengers used to nippy home broadband connectivity but hey! What do they expect for free?!
Of course, connection speeds will vary depending on the amount of passengers using the Wi-Fi – and how many tailgating cars may be lurking behind the coach, keen to take advantage of the free Internet access.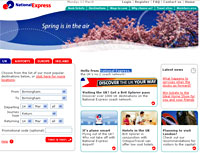 With luck, the free trial may give the rail companies currently charging hefty prices to use their Wi-Fi a well-deserved kick up the buffers.
London to Brighton Wi-Fi commuters, for example, may be able to shuffle around the Web at true broadband speeds but it's at a painful price: £23.50 a month for unlimited access or £5 for just an hour's use.
Gerry says
National Express chief engineer Gerry Price was ready to puff on the well-chuffed PR pipe: "We are very excited about the potential of this trial and the benefits it will bring to our customers, particularly those on busy commuter routes who increasingly see the value of staying connected before they reach their place of work and after they leave."
"But it's not just the business community who will benefit. Mobile communication is increasingly being seen as a pre-requisite by a wide variety of travellers on the move," he added.