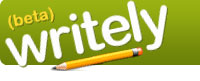 In what some are viewing as a challenge to Microsoft's Office software, Google has dipped into its deep pockets and snapped up Upstartle, a small company best known for their online word-processor, Writely.
The software – still in beta – employs 'Web 2.0' technologies, like those used in Google Maps and GMail – to let users to create, edit and store documents online.
Crucially, the program also supports documents created in the Microsoft Word format and with Google's proposed GDrive plan (which gives users massive storage on the Web), some pundits suspect that this could be the start of an onslaught on Microsoft's Office 12.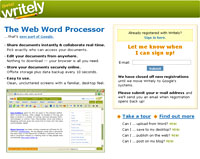 Blog announcements
As is now the vogue, the two companies announced the deal via their respective corporate blogs, and although details are still scarce, it's been revealed that Upstartle's four staff members will join Google immediately.
"Writely is now part of Google," wrote Upstartle co-founder Claudia Carpenter on the blog, commenting that the two companies were "matched in their culture and goals."
There have been whispers circulating for months that Google was looking to develop a direct competitor to Microsoft Office, although analyst firm Ovum think that the acquisition is more about increasing revenue streams.
Writing in a research note, Ovum analysts David Bradshaw and David Mitchell observed that buying Writely would give Google another place to push online advertising and protect its revenue streams.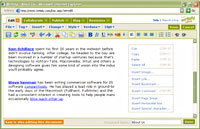 "That could provide enough revenues to pay for the acquisition in months and provide an interesting diversion to keep Microsoft looking over its shoulder," said Bradshaw and Mitchell, adding that Writely's integrated collaboration and blogging tools could also prove useful resources for Google's hugely popular Blogger service.
Joe Wilcox at Jupiter Research was also dismissive of claims that Google were getting ready to do battle with Microsoft: "Speculation is that Google will take on Microsoft in the productivity suite market with a hosted product. I suppose Google could do this, but why?"
"Microsoft has so many other word processing competitors already, at least in the consumer market … If Google is smart, Writely technology will bolster products Blogger, GMail and Google Talk (instant messaging)," he added.
For the time being, Upstartle has cut off new registrations following the announcement while the service is scaled up and moved over to Google's systems.
In the meantime, interested users can sign up to a waiting list.