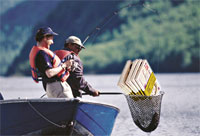 Almost 60 per cent of Britons rely on the Internet to do their banking, according to new research commissioned by the Alliance and Leicester bank.
Surveying around 2,400 people, the study found that just under one-third (29 per cent) use Internet banking between once and twice per week, with just over one in 10 (12 per cent) logging on to their bank everyday
The YouGov survey revealed that there's been a 63 per cent rise in people managing their bank accounts online since 2003, with balance checks proving the most popular activity (96 per cent) followed by money transfers for payments (76 per cent).
It seems that people still prefer to sort out complex problems by visiting the bank, and of those folks who choose to avoid online banking, over a fifth (21 per cent) said they preferred to deal with people face to face, with 13 per cent expressing concerns about security.
With this in mind, the Alliance & Leicester has announced that it will become the first UK high street bank to give all its customers two-factor authentication technology.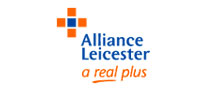 Designed to cut down on identity theft and online fraud, the two-factor authentication compels users to provides two means of identification.
This usually involves something that has been memorised by the user (like a password or special code) along with a physical device that generates random numbers or code.
With this security double whammy, hackers who have managed to capture the first pass code should be unlikely to proceed because the customer then needs to generate a new code to authorise online transactions.
The authentication technology will also be used to prove the authenticity of a bank's Web site, and this should help clamp down on phishing sites.
The bank hasn't revealed any further details yet, although it has said that the initiative would be a "simple and robust way" for customers to be confident that "their data online is safe from criminals."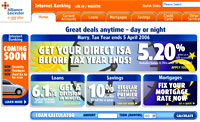 Other banks are also jumping on the security bandwagon, with Barclays running a new chip card reader trial involving 5,000 customers and staff, while Lloyds TSB is close to completing an exhaustive six-month test of a keyring type device.
The trial involved 30,000 UK online customers, with Lloyds TSB declaring itself well chuffed with the initial findings, which produced a healthy 78 per cent adoption rate amongst users.
Around 95 per cent of people using the device said they found it easy to use with the bank claiming a 100 per cent success rate in reduction of fraud among users.
Despite its success, Lloyds said that the current trial was more about testing consumer response to the technology, and it's more interested in working to meet banking industry group Apacs' universal security standard that will eventually be used by all banks.
As more banking activity goes online, the face of High Streets looks set to change forever, with the Economic and Social Research Council recently concluding that the rise of Internet and phone banking has led to more branches being closed.