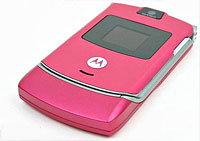 The Big Six handset suppliers increased their rottweiler-like grip on the global mobile phone market, accounting for 84 per cent of all sales in Q4 2005.
The figures were revealed in a report by market research company Gartner who estimated that worldwide mobile phone sales totalled 816.6 million units in 2005 – up 21 percent from 2004 (and slightly up from Gartner's Nov 2005 prediction)
Finnish fiends Nokia now hog a hefty 32.5 per cent of the world market in Q4, twice that of its nearest rival, Motorola (17.7%).
Samsung sit in third place with 12.7 percent of the global market, followed by LG on 6.7 percent, Sony Ericsson on 6.3 percent and Siemens on 3.5 percent.
Breaking the figures down, Western Europe saw 49.1 million units sold in the fourth quarter of 2005, compared to 164 million units in 2005.
In Central Eastern Europe, the Middle East and Africa (CEMEA), annual mobile phone sales reached 153.5 million units, while in North America, fourth quarter mobile phone sales reached 41.3 million units with a 2005 total of 148.4 million units.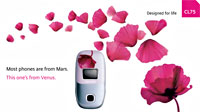 There was a veritable tango of phone flogging going down Latin America way, with sales reaching nearly 102 million units in 2005, a maraca-shaking 40 percent increase from 2004.
In Asia/Pacific 56.4 million mobiles were shifted in the fourth quarter of 2005 and 204 million units in 2005, with sales fuelled by lucrative markets like China and India.
Carolina Milanesi, principal analyst for mobile terminals research at Gartner, commented: "As competition continues to drive price pressure in the low-end, and a design and technology 'arms race' in the high-end, the survival of the fittest depends more and more on economies of scale, or very carefully cut out niche markets."
"The industry experienced record sales due to continued strong growth in emerging markets, where falling prices for cellular connectivity – phones and subscriptions – resulted in higher-than-expected sales. In more mature markets, such as Western Europe and North America, replacement sales were driven by users that gave into the charm of highly fashionable devices," she added.
Such was the rabid enthusiasm for trendy feckers to get their grubby mitts on the latest 'must have' phone, some were happy to shell out for new contracts before their previous one had expired, with the Motorola pink Razr and Siemens CL75 Poppy being particularly sought after.