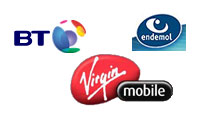 They've been busy boys at BT this week, with the UK telecoms giant making two major announcements.
On Monday, BT announced a content partnership with Big Brother producer Endemol to provide original shows and interactive content for BT's new broadband television service.
Endemol now join a growing list of broadband content providers signed up by BT whose roster now includes recently bagged deals with BBC Worldwide, Paramount, Warner Music, National Geographic, HIT Entertainment and Nelvana.
BT/Virgin mobile TV deal
With the ink still drying on the Endemol deal, BT have also announced a new agreement with Virgin Mobile to offer TV services through its broadcast digital TV and radio service, BT Movio.
Virgin Mobile – Britain's fourth-largest mobile operator – will use BT's Movio mobile TV product to give their customers access to a wide range of digital TV content and more than 350 DAB digital radio stations.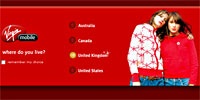 Using the UK's existing digital audio broadcasting (DAB) network, the broadcast service will be offered on a limited exclusive basis to virgin Mobile customers later this year. BT Movio will be available in the future to all mobile operators in the UK.
The announcement of the deal coincided with the unveiling of HTC's new handset at the 3GSM World Congress 2006.
HTC Trilogy handset
The Trilogy TV handset, the world's first DAB-IP enabled Smartphone, was developed jointly by BT, TTP and HTC and sports a 2.2″ screen for viewing video content and multimedia-focused features including a removable storage and an integrated 1.3 mega pixel camera.
Emma Lloyd, managing director, BT Movio said: "Bringing the world's first DAB-IP enabled Smartphone to market is another huge achievement for BT and the beginning of a step change towards open standards in the area of TV broadcasting over DAB."
"By working with Microsoft and HTC we have been able to develop a handset that provides an easy to view, high quality experience, wrapped into a hi-spec media driven mobile phone. This will be vital in attracting mobile operators to the BT Movio service," she added.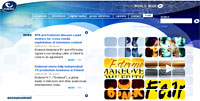 Microsoft partnership
BT has developed a strategic relationship with Microsoft for delivering broadcast services on a mobile handset, with their Windows Media technologies enabling BT Movio to deliver high-quality audio and video content over a DAB network using minimal bandwidth.
The BT Movio service also comes with Windows Media Digital Rights Management (DRM) technology for the secure delivery of premium video and music content.
These are certainly interesting times for BT, with their recent activity seeing the company pushing ahead to create an alternative distribution network and channel for existing content to both broadband and mobile devices.
Although Orange, 3, and the Vodafone Group already offer streamed TV channels over their 3G mobile networks, this solution gobbles up precious bandwidth.
Phones on the BT Movio service, on the other hand, simply pick up broadcasted signals. As Virgin's sales and marketing director Graeme Hutchinson explains: "It's not downloaded; it's not looped; it's real TV just like you get at home."