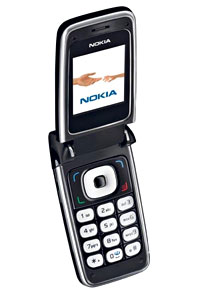 Launched at the 3GSM World Congress in Barcelona, Nokia's new 6136 phone is being touted as the handset that brings GSM and wireless LANs together.
Claiming to be "unifying GSM and Wi-Fi connectivity", the 6136 is a UMA (Unlicensed Mobile Access) phone giving users the ability to roam seamlessly between GSM mobile and Wi-Fi networks.
Thanks to the wonders of UMA technology, network charges can be slashed as the phone automatically switches to a VoIP connection when one becomes available – so if you're on the phone as you come home, your mobile will instantly transfer the call to your Wi-Fi network.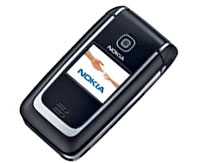 The quad-band Nokia 6136 will be able to connect to GSM networks at 850, 900, 1800, and 1900MHz (so no problems using it in the States as well as Europe) and comes with a built in 1.3 megapixel camera and FM radio.
There's also a microSD memory card slot for expansion.
So far, there's only UMA service in operation, the BT Fusion product, which we reported on in June last year.
The technology holds much promise for operators, offering the ability to deliver new voice and data services to subscribers over WLAN access networks.
Because of its limited bandwidth, GSM only supports basic data services, whereas super-fast Wi-Fi can deliver far richer content though support connections of speeds (theoretically) in excess of 50Mbps.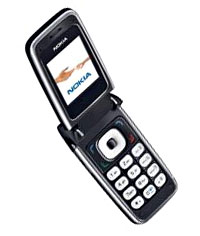 At a press conference on Monday, Jorma Ollila, Nokia's chief executive said, "We want to help our customers complement their existing mobile services with mobile IP. UMA gives users an alternative to PC-based VoIP,"
He added that UMA devices would appeal to companies who wanted to reduce call costs by moving their voice and data to common IP networks.
The Nokia 6136 UMA phone is expected to be available in Q2 2006, priced around €275 (~$327, ~£188). The company will also release network operating equipment to support the new converged handset.
Orange customers are expected to be the first to get UMA'd up, and there should be plenty of Wi-Fi hotspots about after the company recently took over broadband outfit Wanadoo.
We've no idea how much the network charges are going to be, but they should certainly be cheaper than making calls via Orange's normal network.
Glossary: UMA (Unlicensed Mobile Access)
This specification enables the seamless hand-over of voice and data connections between GSM (Global System for Mobile Communications) networks and WLANs.