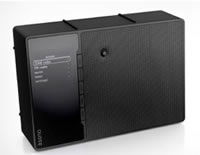 DAB radio (Digital Audio Broadcasting) is really taking off in the UK.
Sales figures for the all important christmas period are now in. How many do you think were sold? Get ready for it – a gnat's whisker short of 500,000! That's just in the UK in December. Close to a third of all DAB sets sold that years.
As at the end of December there's over 2.7m DAB sets having been sold so far. It's not hard to see that the hockey stick curve is really getting considerably steeper.
When DAB sets like the new Asono DAB1 are becoming available, it's hardly surprising that people are getting encouraged to make the switch. What a lovely bit of kit

We thing that the sheer quality of BBC radio, 4 in particular, is a major reason why the UK is being seduced by DAB.
Referring to the competition from the increasing popular digital music players, in particular the iPod, DRDB (Digital Radio Development Bureau) chief executive, Ian Dickens said: "Christmas on the High Street was a tough proposition this year. DAB digital radio was once again a shining light with independents, the multi-nationals and especially the mass-merchandisers enjoying strong sales right through the holidays and into January."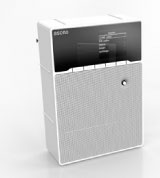 The continued growth of DAB is hoped to receive a further boost as uber-regulator, OfCom, plans to release further, new DAB-able spectrum.