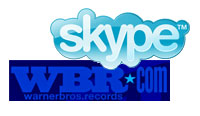 Looking for new sources of revenue beyond their Internet telephony service, Skype have announced a deal with Warner Music Group to flog ring tones and artist images.
The agreement – the first between a music company and an Internet telecoms outfit – will see Skype marketing the ring tones and artist images.
The tie-in will see Warner Music Group supplying the ring tones to Skype, with each song snippet being available for 68p (€1, $1.50), with pricing for artists' mugshots yet to be announced.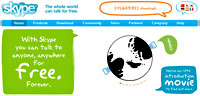 "We are excited that more than 70m Skype users around the world will now have the ability to enjoy content from Warner Music artists," said Alex Zubillaga, executive vice-president in charge of digital strategy and business development at Warner Music (that's some job title – we wonder if he meets people saying, "Hi, I'm Alex Zubillaga, EVPICODSABD at Warners?")
The service is launching with Madonna as a "featured artist" with Skype adding: "In the coming months, consumers will be able to download master ringtones from WMG artists including Madonna, Green Day, Mike Jones, Paul Wall, D4L, T.I., and many more to Skype's leading Internet calling service."
The move sees eBay looking to cash in on their considerable investment in Skype, and with an estimated 74m registered users, there's considerable scope for some juicy ringtone-shifting action.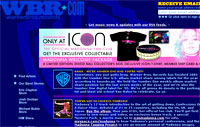 Ringtone sales have proved a surprise hit for mobile operators and content providers, coining in an astonishing $4bn in worldwide sales in 2004 – around 10 per cent of the $32.2bn worldwide music market.
Not surprisingly, record companies love the additional bonus revenue scooped in from ringtones, particularly as their emergence comes at a time when sales of compact discs are in decline, partly as a result of illegal music downloads (and partly as a result of their greedy pricing strategies).