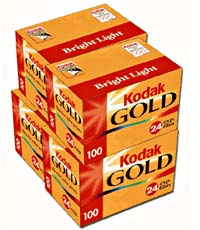 For the first time in its long history, Eastman Kodak is generating more annual sales from digital imaging than from film-based photography.
Figures for the fourth quarter saw Kodak's sales rise 12% to $4.197 Billion, with digital sales making up 54% of total revenue for 2005.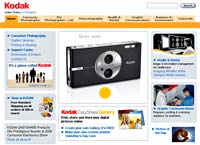 But it's not all good news though, with the company reporting that total losses could top an eye watering $1 billion, as a result of the hugely expensive restructuring demands required by a potentially risky shift to digital.
With film cameras rapidly vanishing off consumer's shopping lists, Kodak – the world's top maker of photographic film – had no choice but to jump ship into digital or risk fading to irrelevance.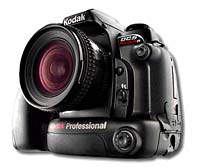 The company is still half way through the arduous task of restructuring the business for the digital world, and has already laid off some 25,000 workers.
Costs of restructuring are immense adding up to $900 million in 2004, $1.1 billion last year, and an anticipated $1 billion to $1.2 billion in 2006.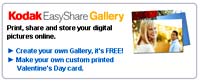 Fortunately for Kodak, Christmas proved a highly profitable period with sales of its EasyShare Printer Docks surging 95%, and sales of kiosks to drugstores and other outlets up 23%.
Despite the Everest-high losses, Antonio M. Perez, Chairman and Chief Executive Officer, Eastman Kodak Company remains chirpy and upbeat, insisting, "We have reached a critical mass that will allow us to be a profitable consumer-digital company,"