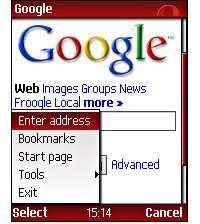 Opera Software have announced the worldwide release of Opera Mini, a Java-powered Web browser that runs on almost every mobile phone, including low-and mid-end handsets.
After successful trials in the Nordics and Germany in late 2005 attracted a user base of over one million people, Opera Mini has been made available free of charge via WAP download, or for a small fee via SMS.
Opera Mini speeds up mobile surfing by compressing Web pages by up to 80% and reformatting the content using Small-Screen Rendering – a system that involves using a proxy server to make Web pages accessible on low power, small-screen devices.
As a result of the compression technology, users can surf the Web faster – and those paying for their data traffic can dramatically reduce their bandwidth costs.
To support the public roll-out, Christen Krogh, vice-president of engineering for Opera, said that the company have installed more than 100 new, Linux-based servers.
Opening up the program takes you to a start screen featuring the ubiquitous Google search box, with the option to set up a customised bookmark list.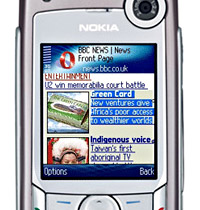 "With Opera Mini most people can start surfing the Web with the mobile phone they have today," purred Jon S. von Tetzchner, CEO, Opera Software.
"We are proud to be the first to offer full, mobile Web browsing to the majority of the world's mobile phone users," he added.
Keen to cash in on their nifty browser, Opera also offer customised, branded versions of Opera Mini to mobile phone operators, handset manufacturers and other interested parties.

Opera Mini can be freely downloaded by pointing your phone's WAP browser in the direction of http://mini.opera.com.
Official Opera Mini Web site: http://mini.opera.com
List of SMS download numbers and fees: www.opera.com/products/mobile/operamini/sms/