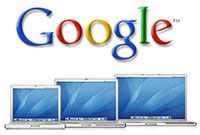 According to an online survey conducted by brand-meisters Brandchannel.com, Google has held on to its title as the world's most influential brand in 2005, pushing Apple out of the numero uno spot for the second time this decade.
In the super-skinny frapuccinno-fuelled world of marketing and advertising, effective branding is the key to global recognition and soaring sales, and Brandchannel's poll looks to big up the branding big boys.
Global top five brands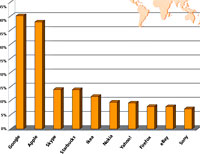 Globally, top honours went to Google, who outflanked brand rivals Apple with an avalanche of punter-pleasing freebies like Google Mini, Desktop and Google Earth, described by Brandreport as, "arguably the greatest thing to hit the Internet since porn" (steady on, chaps!).
Hot on their heels was Apple who notched up an impressive 2005, with the iPod shuffle, iPod nano, iPod video, Mac mini, and Tiger operating system rolling out over a busy year.
Joining the two technology heavyweights in the global top five were the newly arrived VoIP hotshots Skype, followed by Starbucks and Ikea.
Europe & Africa
In Europe and Africa, Nordic mobile technology kings Nokia reclaimed their number one slot, while Ikea stayed in second place for the fourth year in a row.
Once again, Skype rung up a new addition to the list, jumping sprightly into third place above Spanish clothing retailers Zara and car manufacturer BMW.
US & Canada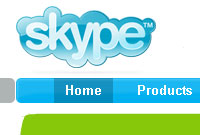 Although Google whipped Apple globally, the company still rules the roost on their home turf, with Steve Jobs' outfit being declared the leading brand in North America in front of their rivals.
The omnipresent coffee-shifters Starbucks brewed up a third place slot, while national retailer Target boxed up a well earned fourth place.
The cancer defying, uber-athlete Lance Armstrong pedalled his way into an unexpected fifth place, with the growing popularity of the classifieds site craigslist reflected by a sixth place listing above Coca Cola (8th) and Amazon.com (10th).
Asia Pacific
Sony continues to dominate the Asian Pacific market, hogging the number one position for the fourth time in just five years.
Toyota motor up to second place, while the ever ambitious Samsung find themselves slipping down to third place, above electronics giants LG (4th) and the multinational bank HSBC (5th).
Central & Latin America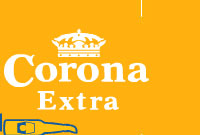 It's a story of booze and beer in the central & Latin America segment, with Corona and Bacardi sitting proud in first and second places respectively.
Movistar, the mobile phone operator owned by Telefónica, dials up a third place, with Rubber sandal maker Havaianas treading into fourth place above the Mexican cement manufacturer Cemex.
Over 2,500 people from 99 countries voted in the Brandchannel poll, with the company insisting that voters "should not be dismissed as a bunch of hyper-caffeinated gearheads", claiming that their polls "identify brands that the mainstream world eventually catches up with."