(Digg this!)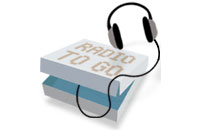 A few years ago, you'd be greeted with a blank face or a call to the local psychiatry service if you started going on about 'listening to your downloaded podcasts', but figures released from the BBC show how the format is continuing to grow in popularity.
Launched last May, the BBC's trial service has offered twenty podcasts for free download frlom their website.
According to figures released from the BBC, the weekly podcast from the Radio One 'personality' DJ Chris Moyles was downloaded nearly half a million times in December.
The mp3 podcast – called the 'Best of Moyles' (which frankly appears to us to be a contradiction in terms) – comes in the shape of a 20-minute broadcast featuring speech highlights from the week.
With a recorded 446,809 downloads over December, the broadcast earned Moyles the top spot in the first published chart of BBC radio downloads.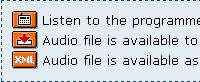 The chart also revealed that nearly two million downloads took place during the BBC podcasting trials over December.
Moyles said: "I'm very pleased we're number one and that people are making an effort to listen to the show even if they can't be bothered to get up early to hear us."
It's not just iPod-toting kids who are getting down with the BBC's podcasting service, with Radio 4 enjoying a strong presence in the chart.
The popular Today Programme's daily 8.10am interview notched up an impressive 413,492 downloads during December, and other programs like 'From Our Own Correspondent' and 'In Our Time' proved a hit.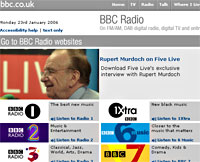 Simon Nelson, controller of BBC Radio & Music Interactive was enthusiastic: "It's fantastic to see how the demand for radio downloads has grown since we first offered them in 2004. These figures underline the enduring relevance of radio in the digital world."
The BBC have stated that podcast trials are set to into 2006, with an expanded offering of programmes being provided to help them get a better understanding of listeners' preferences.
BBC top ten most downloaded podcasts:
Best of Moyles (Radio 1)
Today 8.10 Interview (Radio 4)
Documentary Archive (World Service)
From Our Own Correspondent (Radio 4)
In Our Time (Radio 4)
Mark Kermode's Film Reviews (Five Live)
Chris Evans – The Best Bits (Radio 2)
Go Digital (World Service)
Fighting Talk (Five Live)
Sportsweek (Five Live)