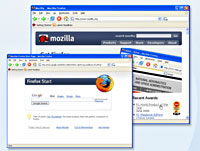 According to figures released by French Web metrics firm XiTi, the open source Mozilla Firefox browser has now grabbed a massive 20% average market share in Europe, creating a growing challenge to the current leader, Microsoft Internet Explorer.
Basing its figures on a Europe-wide sample of 32.5 million Web sites visited on the 8 January, 2006, XiTi declared Finland to be the Firefox hot spot of Europe, with 38% of surfers using the free software.
In second and third place were Slovenia and Germany with 36 and 30% of users, respectively.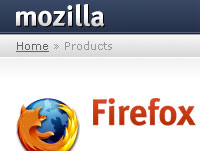 Over here in Blighty, it seems that the Brits are yet to be wooed by the might of Mozilla, with the country recording one of the lowest proportions of Firefox users in Europe – just 11%.
Although the continuing onslaught of Firefox looks disastrous for Microsoft, the figures come with a Godzilla-sized caveat, as Tristan Nitot, the president of Mozilla Europe, explains:
"We should emphasise that these measures have been done on a Sunday, when Firefox usage peaks. The Firefox browser is less used during the week, as enterprises are more conservative when it comes to using a newer browser."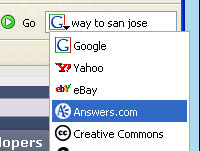 Other Web metrics companies have produced somewhat less spectacular estimates of Firefox's market share, with OneStat.com reporting in November last year that the browser had notched up a global market share of 11.5%.
Once again, the UK was found to be lagging behind, with just 4.9% of surfers using the software.
Elsewhere, the Mozilla Foundation has set a March launch date for a version of Firefox that will run on Apple's shiny new Intel-based machines.