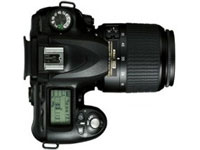 Yesterday afternoon, without much fuss, and with zero trumpets playing, Nikon UK announced that they are to stop production of nearly all of their analog cameras. Err … what did you say?
Nikon, the company that was founded in 1917, started making camera in 1948, whose name is synonymous with analog photography, is halting production of analog cameras and all of their lenses for large format cameras, bar two camera bodies.
They're reporting that over 95% of their business in the UK is digital, so we assume it's not economic for them to continue to produce the analog versions as well as digital.
Once the current stock runs out, that will be it. Nikon are thinking they should start to run out in Summer 2006.
In their words …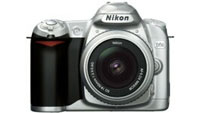 … Nikon will discontinue production of all lenses for large format cameras and enlarging lenses with sales of these products ceasing as soon as they run out of stock. This also applies to most of our film camera bodies, interchangeable manual focus lenses and related accessories. Although Nikon anticipates that the products will still be in retail distribution up to Summer 2006
There are two analog models that that they will continue with, the F6, "in recognition of Nikon's commitment to professional photographers," and the manual FM10, outside Europe.
As yet, we don't know the extent of Nikons intentions with this, is it just the UK; Europe; or the whole world. We pursued the UK press office today to get clarification and further details on what we view a pretty major news. To our genuine surprise we heard that they "all out at a meeting" and are unreachable. Pretty amazing on the day after they announce one of their biggest ever news stories, don't you think.
Ask most people and they'd have predicted this news, but knowing it was going to happen and it actually happening are two different things. We see this as one of the markers in the timeline of analog->digital history.
Nikon UK press release – Nikon prepares to strengthen digital line-up for 2006