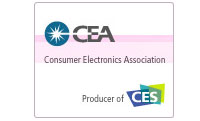 Factory sales of consumer electronics are set to soar to a record high of $135.4 billion (~£77bn ~Ä112) in 2006, according to the Consumer Electronics Association's annual industry forecast.
The figures were released on the eve of the world's largest consumer technology beano tradeshow, the 2006 International Consumer Electronics Show at Las Vegas.
"The numbers say it all – the consumer electronics industry is hot," screamed an excitable Gary Shapiro, CEA's president and CEO.
"Sales exceeded our expectations in 2005, totaling $125.9 billion and we're forecasting 8 percent growth in 2006. Consumer electronics sales are consistently growing, breaking records every year, because our industry is constantly changing to provide products that consumers love and can't live without. I cannot wait to see the thousands of new products unveiled this week at the International CES that will continue to grow this amazing industry," he enthused.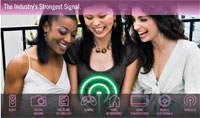 Projections for 2006 and year-end figures for 2005 are included in CEA's bi-annual US Consumer Electronics Sales and Forecasts report, released every year at the International CES and updated mid-year.
The report shows year-end totals for 2005 exceeding CEA's initial projection of $122 billion, increasing by a hefty 11 percent over 2004.
Much of the growth is put down to next-generation product lines, the growth of Wi-Fi, flat panel displays, MP3 devices and gaming consoles and software.
Another bumper year is projected with the CEA estimating that sales of digital television (DTV) will scale new heights in 2006, with total sales expected to surpass $23 billion and 18 million units.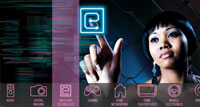 In 2005, DTV sales grew 60 percent to $17 billion, with the market fuelled by the growing popularity and competitive price declines of flat panel LCD and plasma displays, which accounted for 40 percent of all DTV sales.
With next-generation gaming consoles lining up for launches throughout early 2006, the gaming market is set to grow to $14 billion, up from last year's healthy $12 billion total.
CEA forecasts huge growth for MP3 players, with consumers set to go ga-ga for devices with video playback capability.
CEA Director of Industry Analysis Sean Wargo projected sales figures of $4.5 billion in 2006, with 30 percent of all MP3 players having video playback capability.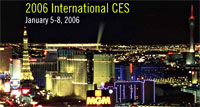 "MP3 technology helped boost the audio and accessories markets in 2005. With the introduction of video playback capability, MP3 player sales surged 200 percent in 2005 to $3 billion. Trends in 2006 should be no different," he added.
Wireless handset sales should get cash tills ringing to the tune of over $16 billion in factory-to-dealer sales this year, significantly up on 2005's figures where 104 million wireless handsets sales scooped up total sales of $13.5 billion.
We'll be reporting on developments throughout this year's International Consumer Electronics Show at Las Vegas, so stay tuned!
International Consumer Electronics Show 2006, Las Vegas (Warning! Cheesey techno track on homepage!).