Summary
Works without a problem, doing all you'd expect – 78%

Review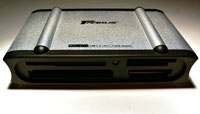 As your collection of digital devices grows, you'll probably find it near-impossible to stick with just the one memory card format as the pesky things keep on changing.
Looking around our office workspace we can see a depressingly long list of electronic gizmos all using different cards, including SD cards ( Pure DMX-50 DAB/CD system and iMate JAM smartphone), Sony Memory sticks (Sony V3 camera and Sony PDA), XD picture card (Fuji F10 camera) and compact flash (Nikon D70).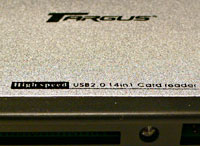 Getting data off these various cards usually means a trip to the back of the PC to install the various cables that came with all your camera/smartphone etc (when will they standardise all the ruddy USB connecters?!).
Things get more complicated away from home when filling your holiday bag with a lasso's worth of different cables isn't an attractive option.
So here's where a USB Multi-card reader comes in handy.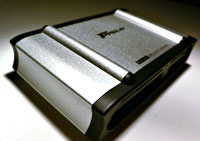 With most memory card readers offering support for a huge variety of memory cards, all you need to take on the road is a single USB lead to connect the card reader to your laptop and you're sorted!
Moreover, if you forget your camera's battery charger while you're away, you'll be able to save precious battery life by using the card reader, instead of having to turn the camera on to transfer pics.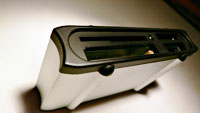 We were sadly guilty of leaving the charger for our Nikon N70 back in Blighty during out recent jaunt to NYC, and after seeing the battery levels accelerating downwards as we transferred zillions of images to our laptop, we shelled out for a cheap'n'cheerful Targus card reader, the TG-CRD14 ($25 street price).
As its name suggests, this compact little feller (9.4cm x 5.5cm x 1.9cm) can read and write to 14 different formats, including CF I&II, IBM Micro Drive, SM, SD, MMC, MS, XD and MS Pro.
Installation was a breeze – just plug in and go, with no drivers or power sources needed. Simple. And there's even a pretty flashing LED to look at when the reader is being accessed!
The USB 2.0 interface guaranteed that files flew across to our desktop, and the reader's multi card support, backwards USB 1.1 compatibility and Windows XP & Mac OSXM support should see us in good stead for the future.
Summary
Works without a problem, doing all you'd expect – 78%