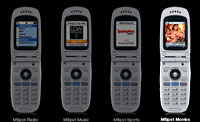 Sprint and MSpot, have announced the launch of MSpot Movies, a new service which streams mobile-optimised feature films to mobile phones.
Perhaps puffing a little too deeply on their hyperbolic inhaler, MSpot Movies are claiming to "bring the magic of the silver screen to mobile phones" with their new service, which offers Nationwide Sprint PCS Network subscribers on-demand access to seven movie genres.
The streaming movies will be categorised into Comedy, Drama, Horror, Adventure, Westerns, Animated Features, and Movie Shorts genres, with recycled TV shows including "Hearts Afire," "Conan the Adventurer," and "Starhunter 2300" (what a mouth-watering selection!)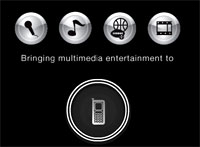 The streaming content will be cut up into 'chapters' (short segments optimised for a mobile audience) and will also include music concerts and stand-up comedy specials.
MSpot will be adding new titles weekly, enabling subscribers to watch all of the individual "chapters" of an entire movie at any time.
It's the company's third service offering, joining MSpot Radio and MSpot Music on the Nationwide Sprint PCS Network, with more multimedia entertainment services planned for next year.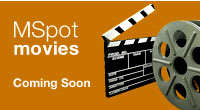 Although there's no denying that mobile video is set to grow – Strategy Analytics reckon they'll be 150 million viewers by 2008 – we really can't raise much enthusiasm at the prospect of burning up our bandwidth by watching a selection of crap movies on a tiny screen in 5 minute chunks.