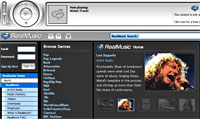 Real have announced the launch of its new online music service, imaginatively called, err, RealMusic.
Claiming to be the first online subscription service to offer radio, music videos, ringtones, downloads and user-generated content, Real are billing the subscription service as a "one-stop browser-based service", offering music fans a simple way to "search, discover, buy and sell the music they love."
Subscribers to RealMusic get access to more than 300 CD-quality, ad-free radio stations, hand-picked by Real's global team of music editors, as well as artist radio stations.
Naturally, there's been a lot of flesh-pressing and business card flipping going on behind the scenes, with "exclusive partner stations" like the Ministry of Sound, Carl Cox and GMG Radio (SmoothFM, Real Radio, JazzFM and Hed Kandi) forming synergistic partnerships.
Sadly for Apple Mac users, the service "is currently being optimised for Mac users. Please check back later." How long you'll have to hold your breath is unclear.
The service also provides on-demand access to more than 4,000 music videos from major and indie label artists, with related downloads or ringtones available on the site to keep users spending.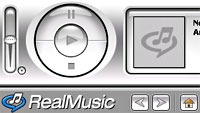 RealMusic will be creating a chart of the top ranking tracks and ringtones created, submitted, and rated by users, with an editorial team producing content and commentary on artists, music releases and videos.
"Music lovers are looking for new ways to create, discover and share music anywhere, anytime" insisted Gabriel Levy, Head of Music, RealNetworks Europe.
"RealMusic is the first comprehensive music service to give users access to radio, music videos, downloads and ringtones – plus the ability to play and buy original user-generated music," he continued.
The site will incorporate advanced search capabilities, letting users shuffle through thousands of radio stations by language, country or genre, with subscribers able to access all of the available radio stations, downloads, videos and ringtones featuring their fave artist.
Approximately 20% of the digital radio audience listens online," intoned Marco Menato, Vice President EMEA & Latin America, RealNetworks.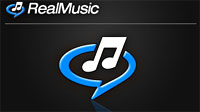 "This demonstrates that there is a strong demand for services that mix the way in which consumers access music, from downloading the latest chart hits and ringtones to sharing tracks from unsigned bands. RealMusic gives music enthusiasts all these options as well as the opportunity to effortlessly discover music to suit their mood," he continued.
A subscription to RealMusic costs £8.50 ($15, €12.6) per month, with downloads expected to be priced at £0.99 ($1.76, €1.48) per track or £7.99 per album.
The RealNetworks' TonePass ringtone subscription service is available through RealMusic at an additional cost of £4.99 ($8.85, €7.41) per month.