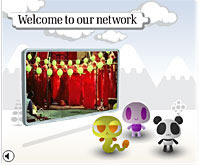 In a sure sign that TV to the mobile is the new European media battleground, 3G mobile operator 3 Italia have announced its plans to purchase the Italian national broadcaster, Canale 7. Reports have put the price of the acquisition at between €30-35m.
The addition of Canale 7, Italy's fourth largest broadcaster, gives the company access to the country's existing home TV business. Canale 7 currently broadcasts in analogue to around 40% of Italy, predominantly its north. More interestingly, it also has a terrestrial digital TV nationwide network operator's license. This should provide coverage for over 70% of the country.
It is expected that 3 Italia will work to develop a Pay-TV and interactive services proposition for handhelds. We also understand their intention would be for Canale 7's nationwide digital project to be integrated with 3 Italia's UMTS mobile network to create a DVB-H network.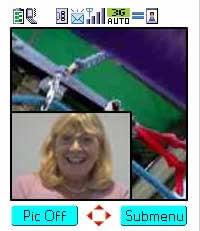 The company intends to offer a DVB-H mobile TV service from the second half of 2006. Indications are that there will be a minimum of 20 channels, although no line up has yet been decided. 3 Italia already carries Playboy adult entertainment and football via existing technology, and has worked with Mediaset and News Corp's Sky Italia pay-TV operator.
Italy is already one of Europe's leaders in mobile consumption and is considered to be a prime market for such services. Reports we've seen rather puzzlingly mention a "standard of video quality comparable to DVD" perhaps somewhat unlikely on the small screens that will be deployed for this sector – but we're sure the picture will be absolutely bella.
3 Italia, which is owned by Hong Kong-based Hutchison Whampoa, has so far invested €9bn in its 3G network since obtaining a license from the Italian government in 2000. It currently has around 4.8 million Italian subscribers. Hutchison Whampoa also own 3G licenses in other countries including the UK.