Matthew Wall of the Sunday Times Doors section hammers Ofcom over the regulator's recent report on digital switchover cost and power consumption issues. Wall labels Ofcom's report a 'dubious attempt to play down the true costs of switching…'
Read for yourself folks, but basically Wall claims that The Times / Doors estimates the digital switchover costs at about one billion GBP, while Ofcom's report claims a 'pie in the sky' figure of 572 million GBP. The tone of Matthew Wall's piece is aggressive and he suggests Ofcom is deliberately playing down the true costs of digital switchover.
My comments: Wall needs to be careful in his accusations. Ofcom did not author the report at issue. Instead it was authored by Scientific Generics. While I don't know if this is the case with this particular report, in the past Ofcom has published third-party research without endorsing the conclusions contained therein. In particular, Ofcom's recent third-party produced report on the Television Without Frontiers Directive proposed revisions was merely put on the internet as an interesting report for public viewing and comment. The regulator informed me that the TVWF report was useful third-party data but did not contain Ofcom's views, per se.

That being said, Ofcom need to do a better job at handling third-party research. Some suggestions:
1. These types of reports should be tendered in a public manner. How do these research projects get sourced? I'd like to know…
2. Ofcom should publish how much it pays for these types of reports. I've mentioned this before and the reasons Ofcom gives for not reporting how much this research costs are not convincing.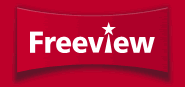 3. The significance (or lack thereof) of these reports should be plainly stated. Similarly, if Ofcom is not necessarily endorsing a particular report's conclusions, it should plainly state that fact. An 'evidence-based' regulator should be very clear as to how it treats these findings made by third parties. If the Scientific Generics report is not endorsed by the Ofcom Board, but it is merely one of many research inputs on the issue of digital switchover costs, then Walls' claims are clearly overstated. However, it's hard to blame the press when reports like these are published on the Ofcom website with no disclaimers, giving them the imprimatur of Ofcom approval.
On the merits, I think people should stop bellyaching about the cost of digital switchover. No expert can seriously claim to accurately predict the true cost: Qui numerare incipit errare incipit (He who begins to count, begins to err). Anyway, the cost is not the real problem – the real problem is that Freeview stinks as a platform and Wall is correct when he observes that the U.K. government tends to assume it is the standard of the future. But that's just my opinion.
Russ Taylor writes for OfcomWatch