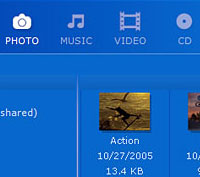 Sony have launched the PSP Media Manager for the PlayStation Portable, an iTunes-like application designed to make it easy to shunt music, movies, photos and other content off a PC and onto PSPs and synchronise PC content with the PSP.
Although the PlayStation Portable was promoted as an all-in-one lifestyle gadget as well as a gaming system, getting content onto the thing wasn't an easy task, with no USB cable or conversion software being supplied – although these were easily added by those inclined.
The PSP Media Manager aims to fix that, coming with the necessary USB to PSP cable and software supporting a load of multimedia formats including .mp4, .avi, .mpg, .mov, and .wmv for video files, and .mp3, .wav, and .wma for audio.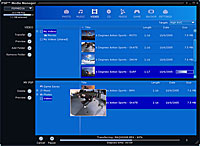 Supported image formats include .bmp, .jpg, .gif, .png, and .tif, with a bundled utility to backing up game saves to the PC.
Like iTunes, PSP Media Manager can copy over music tracks via drag and drop from a PC or download from Sony's Connect online music store.
Other Apple-like functionality includes the ability to search and subscribe to RSS feeds formatted for viewing on the PSP, including podcasts, video blogs, and magazines.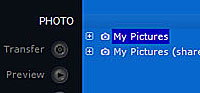 The boxed version containing the USB lead and five free song downloads will be available form Sony's Connect music from November 22 for $29.95 (~£17, ~e24), with the downloadable version already available (clearly without the USB lead – matter transfer via the Internet is being worked on) from the official Sony Media Software site for $19.95 (~£11, ~e16.5).
With the new software adding full iTunes-like music/video integration to the already-formidable feature list of the PlayStation Portable, we can hear the sound of Sony's gauntlet slapping down outside Apple's HQ.
Of course it may not be a long considered move, more a panic move from Sony, after having seen iTunes 6 and the 'iPod with video'.
There's two things that will decide – you the consumer and time.