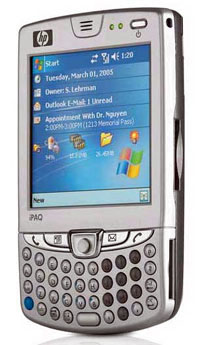 Helped by big European growth, global PDA (personal digital assistant) shipments whizzed up 21% in the third quarter of 2005, according to analysts Gartner.
The figures revealed that a total of 3.45 million units were shipped between July and September, representing a 20.7% increase from the same period last year.
The market now looks set to reach a total of 15 million units shipped for 2005, outstripping the previous record of 13.2 million units in 2001.
"The rapid spread of wireless e-mail and use of GPS-enabled PDAs, which offer most of the functionality of dedicated car navigation systems at a fraction of the cost, is propelling the PDA market to record growth," commented Gartner analyst Todd Kort.
"This growth is most noticeable in Europe. In fact, Europe is catching up with North America in terms of usage of PDAs in vertical markets and the use of cellular wireless PDAs," Kort added.
The biggest shipment rise was recorded by Research in Motion's (RIM) Blackberry device, growing 52.6% in the third quarter as the company extended its lead as the top dog worldwide PDA vendor.
Things weren't so rosy for Hewlett-Packard's iPAQ, with shipments declining 20.2% in the third quarter, and things were even worse for former PDA kings PalmOne, who saw their shipments slide a massive 36%.
Palm's poor showing is exaggerated by the fact that the research didn't include their hugely popular Palm Treo 650 (other Smartphones like the BlackBerry 7100 were also excluded, but wireless PDAs like the iPAQ 65xx and Nokia 9300 were included).
Microsoft maintained its pole position as the leading PDA operating system supplier, accounting for 49.2 percent of worldwide shipments in the third quarter of 2005, with RIM at number two (25%) followed by Palm at just under 15 percent.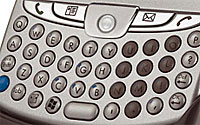 Overall, the Western European PDA market grew 53.4% in the third quarter of 2005, with 1.2 million units shipped.
The region accounted for 34.2% of worldwide shipments (and 70% of the worldwide growth compared to a year ago), up from 26.9% one year ago.
In the States, shipments were relatively flat, totalling 1.4 million units (up 2.2%) although the market still accounted for 41% of worldwide PDA shipments.