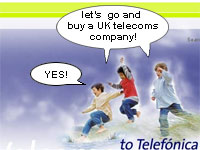 Telefonica SA, Spain's número uno telecoms company, has agreed to shell out a massive £17.7 billion ($31.5 bn, €21.15bn) for U.K. mobile-phone operator O2, making it the largest acquisition in the European telecommunications industry for half a decade.
As the world's fifth-largest telecoms firm by market value, Telefonica's deep, deep pockets enabled them to offer 200 pence per share in cash (a 22 percent premium to O2's closing share price on Friday) sending the company's shares soaring 24 percent to 203-1/4 pence by 1017 a.m today.
With the acquisition of O2, Telefonica will scoop up 25 million customers from the U.K., Germany and Ireland – bringing their total count to around 170 million – and allow the company to break into the fiercely-competitive European market.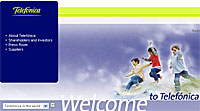 Management execs at the two European telecommunications operators were positively purring at news of the deal.
"This transaction brings together two companies which are growing strongly with highly complementary geographical activities," commented Peter Erskine, chief executive of O2.
Telefonica Chairman Cesar Alierta added, "O2's integration in the Telefonica group will enhance our growth profile, it will allow us to gain economies of scale, it will open the group to two of the largest European markets with a sizeable critical mass and it will balance our exposure across business and regions."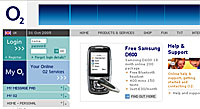 O2 was spun off from the BT Group in November 2001 and currently employs 5,000 people.
Starting off with a stock market value of 6.3 billion pounds, the company has reported a profit for the last two years.
Earlier this year Dutch telecommunications operator KPN and Germany's Deutsche Telekom were sniffing about the company with an eye to a possible purchase, but no deal was forthcoming,