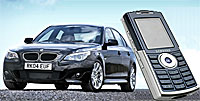 There's been an orgy of synergistic back-scratching and brand backslapping going on in Samsung's schmoozing department as the company announces an alliance with German luxury car brand, BMW.
As part of their strategy to achieve an "iconic image" for the brand, the Korean electronics giants said that it will be placing its SGH-i300 music phone into BMW's series 5 models.
The SGH-I300 – scheduled for a European November release – runs on Microsoft's Windows Mobile operating system and comes with a capacious 3GB hard disk drive.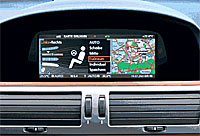 BMW drivers will be able to link the phone to the iDrive control interface, which features a control knob at the centre of the vehicle's console, allowing access to various functions displayed on the in-dash monitor.
We're not sure yet if the iDrive will just control the SGH-i300 MP3 playback or if it will also integrate communication functions too.
Back in September, we reported that Bang and Olufsen were joining up with Samsung to make a posh phone for folks with more money than sense with the resulting – and somewhat bonkers – 'Samsung Serene' phone expected sometime during Q4 2005.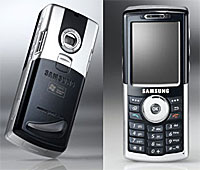 Samsung have already been poking their dipstick into the field of mobile-to-car technology, announcing a partnership with Audi back in July.
The two companies teamed up supply a system that let users to beam MP3 tunes on their mobile handsets over the car's stereo system using an adapted Bluetooth stereo technology called Advanced Audio Distribution Profile (A2DP).