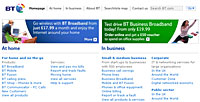 BT is planning to turbo-boost broadband connectivity by quadrupling basic connectivity speeds to 8mbps nationwide and giving the service a snappy name, "ADSL Broadband Max".
Compared to some of the competition, BT's current 2mbps basic broadband connectivity speed (quadrupled from 500kbps to 2mbps earlier this year) makes a glacier look light footed, so the upgrade is desperately needed to keep customers from straying elsewhere.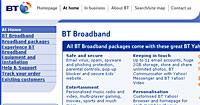 The 8mbps service will see BT reaching the theoretical top ADSL speeds it announced when the broadband service first launched in 2000.
BT has said it will begin trials of its ADSL Broadband Max service next month in London, Cornwall, South Wales, Scotland and Northern Ireland, with the trials gradually expanding into a national 8mbps roll out starting in spring 2006.
Cameron Rejali, managing director for products and strategy at BT Wholesale, was on-message, "BT is committed to ensuring everyone benefits from the broadband revolution, whether they live in valleys, villages or city centres".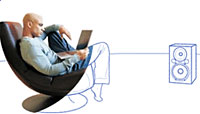 With the industry rapidly consolidating, BT is coming under increasing pressure from newly merged uber-telecos like Telewest/NTL and Sky/Easynet, with the former already offering speeds of more than 8mbps for no extra charge on existing broadband subscriptions.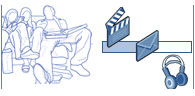 Elsewhere, BT has started trialling optical fibre broadband services in Wales, connecting business to ultra-high-bandwidth services using strands of blown fibre run along using existing telegraph poles.
This technology saves BT having to mess about digging optical fibre trenches to properties and reduces costs of delivering optical services in "the last mile".