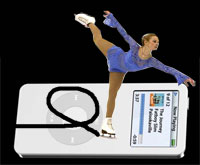 More details about Jason Tomczak's class action against Apple for releasing defective iPod Nanos have emerged on The Inquirer's site.
In the action, started in a San Jose district court, Tomczak alleges that the iPod Nano's easily-scratched screen renders the display unreadable and thus breaches state consumer protection statutes.
Tomczak alleges that Apple kept on shifting the Nanos even when they knew that there were problems with the design and by failing to recall the MP3 players, the company "passed the expense, hassle and frustration of replacing the defectively designed Nanos along to class members".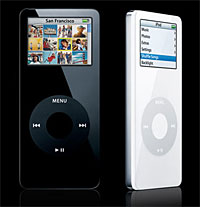 The plaintiff alleges that with Steve Jobs whipping the Nano out of his pocket in a TV advert, Apple led consumers to believe the machine was durable.
Tomczak argues that even this simple act could lead to a scratched screen, claiming that the resin used in the product was not as thick and strong as in previous iPods.
The plaintiff wraps up his case by alleging that Apple knew about the dodgy quality problems before release but, "fierce competition on the digital music industry" compelled them to release it anyway.
Motorola miffed at Nanos
Things aren't looking too happy-clappy for the Motorola's iTunes music phone either, with analysts Bloomberg reporting that it may not be performing as expected.
American Technology Research analyst Albert Lin noted that as many as six times more customers are returning the Rokr phones than is normal for new handsets, and Motorola Chief Executive Officer Ed Zander said he is disappointed with the phone's marketing and plans to fix it.
"We got off to a little bit of a rough start", Zander said last week, "People were looking for an iPod and that's not what it is. We may have missed the marketing message there".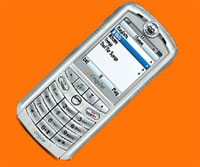 Ironically, things haven't been helped by the iPod nano appearing on the scene straight after the phone's launch, with the ultra-small pocket rocket holding 10 times the amount of songs for half the price
You can't blame Zander for being a bit miffed after Apple invited his company to be the first to launch an iTunes phone and the immediately stole their thunder with the Nano announcement.
Pocket-lint.co.uk reported that he exclaimed "Screw the nano!" in a previous statement which was later receded.
Motorola is reported to be launching a new series of phones to tailored around music in the future.