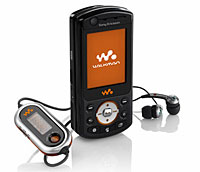 Sony Ericsson has today announced the launch of their first 3G (UMTS) tri-band GPRS Walkman phone, the W900.
The new handset sports a thumping great 470MB of internal free memory space, providing room for between 120 and 240 songs in the main popular formats: MP3, AAC or AAC+, MIDI, WAV and XMF.
There's also a Memory Stick PRO Duo slot onboard, allowing storage expansion up to 2GB – enough for up to 1,000 tracks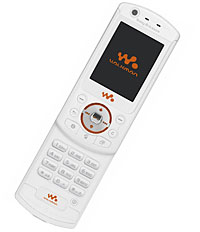 The phone comes stuffed with multimedia widgets, with a built-in FM radio and 2 megapixel auto-focus flash camera offering 8x digital zoom and the ability to record and playback video at a nippy 30fps.
As ever, Sony's designers have done a great job of coming up with a desirable phone, with the fascia dominated by a large 2.2-inch, 240 x 320pixels 262k TFT display and a neat sliding keyboard offering access to a numeric keyboard.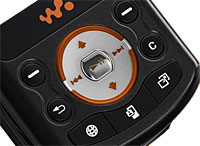 In line with its Walkman branding, the phone has dedicated music controls, letting users scroll through play lists, artists or individual songs, and a bundled LCD remote control.
Music can be transferred to the device via cable and Bluetooth, with the handset supporting over-the-air music download services, letting users download tracks directly to the phone while on the move.
"In our first UMTS Walkman phone we have combined fast download speeds with superb sound quality and crystal clear 30 frames a second video recording and play-back in a really simple and easy to use device. The W900 will not only appeal as a music phone. The superb communications, multimedia and imaging functionality will appeal to all those wanting a true multi-media capable device," said Sony.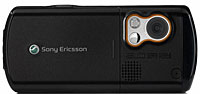 The W900 UMTS Walkman phone will be commercially available in black or white finished by the end of Q4 2005 in two versions:
W900i – Dual mode UMTS (2100MHz) – GPRS 900/1800/1900 for Europe, Asia Pacific, Middle East, Africa
W900c – Dual mode UMTS (2100MHz) – GPRS 900/1800/1900 for Mainland China.