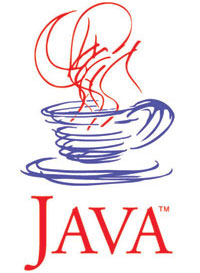 Google and Sun Microsystems have come up with a broad, but fuzzy, deal which will see the two companies developing and distributing each other's technology in a move to challenge Microsoft's Office suite dominance.
"We're going to put our assets together so we can leverage one another's distribution," said Eric Schmidt, Google's chief executive officer (and former Sun executive).
Under the deal, Sun will bundle the Google toolbar as an option when consumers download the Java Runtime Environment (JRE) from Java.com, while Google will distribute the java technology.
With Sun's JRE already registering 20 million downloads per month, the move looks set to dramatically increase the number of Google toolbar deployments.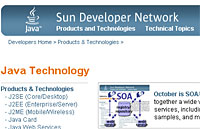 It's also expected that the deal will make it easier for freeloading punters to obtain OpenOffice, Sun's well-regarded, freely distributed office productivity suite which directly competes with Microsoft Office.
"Working with Google will make our technologies more available more broadly, increase options for users, lower barriers and expand participation worldwide," said Scott McNealy, Sun's chief executive officer.
"We want to leverage the network economics. There are 80 million unique Google site users per month," he added.
Both companies have suggested that the toolbar bundling is merely the start of a beautiful friendship, although neither would offer any specific details.
Schmidt dropped a few hints, "Google and java are two of the most widely recognised technology brands because they provide users with online tools that enhance their lives on a day to day basis," he said. "We look forward to exploring other areas of collaboration.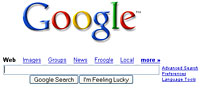 Bundling the two products together seems a wise move, increasing the appeal of the Google Toolbar and making Java a more attractive proposition for software developers.
Although Schmidt wasn't in the mood to chat about it at the launch event, many pundits are expecting Google to offer a hosted version of the OpenOffice productivity suite.
"We will work to make the distribution of [OpenOffice] become broader. We are not announcing specifics," he said.
Execs were equally tight-lipped when asked about the financial terms of the deal, although they expected it to generate substantial revenue.
"We'll use their advertising and they'll use our technology," said Sun's McNealy.
"There is going to be a lot of money flowing both ways if we do this thing right," he added.