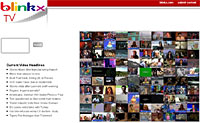 Search company Blinkx have launched a free service that lets amateurs and pro filmmakers upload and store their video files to a searchable online library.
The service, called My Blinkx.tv, will make filmmakers' work available for viewing to Web searchers via a clever conversion process.
Videos submitted to the library are automatically converted into Flash format, with speech soundtracks transcribed and indexed.
Metadata, such as creation date, length, title, owner's name along with any other relevant information, will also embedded into the content.
Once indexed, uploaded videos can be retrieved and viewed by visitors to My Blinkx.tv via keyword searches.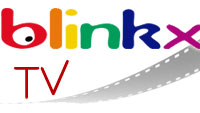 Users of the Blinkx.tv service will also be able to create custom channels, based on a specific search term.
Blinkx founder Suranga Chandratillake explained that users could, for example, create a channel for all video results from a My Blinkx.tv search for the term, "Hurricane Katrina."
My Blinkx.tv service would then continue to add new videos matching the search terms in the background, so that returning users would be presented with up-to-date listings.
The system relies on cookies but Chandratillake said that the company would consider using a more reliable logging in system if there's enough demand for it.
Users will also be able to access their channels without visiting My Blinkx.tv by setting up a "smart folder" on their PCs.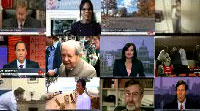 This will be automatically populated in the background with videos that match a chosen search term, encouraging users to have the occasional rummage around in their smart folder to see what new videos have been added.
Chandratillake said that Blinkx will initially only feature non-commercial videos – mainly from grassroots groups, individuals and amateur video bloggers – but the company plans to cut deals with commercial video producers keen to include their videos in the service.
The service is free for visitors viewing videos, but Blinkx may introduce the option of charging for video views, with revenue split between Blinkx and the content owners.
The company may also consider raising revenue though video advertising.
According to Chandratillake, My Blinkx.tv already features user-generated video from 3,500 to 4,000 sources, with the service competing with video search services from Google, Yahoo, AOL and MSN. Notably, none of these services currently offer My Blinkx.tv's automatic, continuous streaming video.