We saw it with the Internet in the late 90s and iTV in the early noughties, now mobile TV is the disruptive technology du jour.
All this year's major TV industry gatherings – MipTV in Cannes, August's Edinburgh International TV Festival and the RTS in Cambridge – have showcased mobile.
And in recent weeks, Sky, ITV and Channel 4 have all announced plans for mobile video content.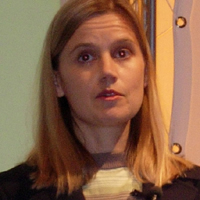 It's easy to be swept up in the hype, and persuasive arguments abound.
At last week's inaugural mobile TV Forum, the atmosphere was upbeat. BT, Arquiva, Fremantlemedia and Universal all gave impassioned presentations suggesting mobile TV is just around the corner.
BT's Emma Lloyd (left) said the mobile video "Livetime" service would be UK-wide on Digital One's DAB network by June 2006.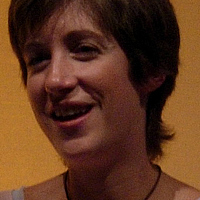 Claire Tavernier from Fremantlemedia (right), owner of Neighbours and Baywatch, said "Fremantle TV" would launch on US mobile networks before the end of the year.
And Cedric Ponsot from Universal (below left) reported on "Label Studio TV" – a mix of ten different mobile music channels – which launched on France's SFR 3G network in July.
"We're combining two of the most consumer products of all time" said Arqiva's Hyacinth Nwana (below right) in his keynote – the underlying subtext was: how can we go wrong?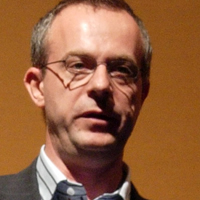 But is the industry is in danger of death by over-sell before it's even arrived?
Forecasters are predicting untold riches. A recent report from Informa estimates the global mobile entertainment market to be worth £24bn by 2010. Venture capitalists are already expressing an interest in mobile TV projects. (At the forum, Justin Judd of i-rights was one such example, saying he had "unlimited funds" available for the right idea.)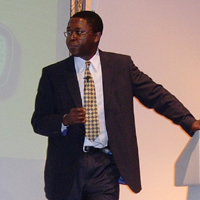 This is all sounding very familiar – we've been here before. As with the early days of the Internet and iTV, business models are unclear. Hurdles include lack of appropriate content – including rights clearance on existing properties, lack of spectrum and unproven consumer demand.
At the forum, BT's Lloyd revealed she'd had to fully-fund the content channel, Blaze TV, to complete the offng for current trials. "We need to kickstart content development" she admitted.
While advertisers were mooted as one possible source of funding, Fremantlemedia's Tavernier thought they were "scared to invest" in mobile TV, "because of lack of consumer research and lack of structures in place".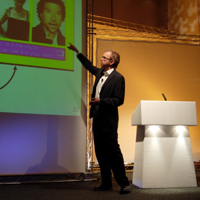 Tavernier also talked about rights, revealing that although Fremantlemedia owned worldwide TV rights to Mr Bean and The Benny Hill Show, both Rowan Atkinson and Benny Hill's widow had said no to mobile distribution.
Eirik Solheim from NRK (left), the Finnish public service broadcaster, admitted that every so often their mobile TV broadcasts had cut to video of fish swimming in a tank – as not all programme rights had been cleared.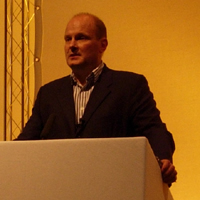 The most telling figures came in the final session of the conference: "Viewers don't see their mobile as an entertainment device" said Enpocket's Jeremy Wright (right). "They see it first and foremost as a communicator."
Wright pointed to figures from a recent Enpocket survey showing that sharing photos of family and friends was the number one multimedia option; videocalls with family and friends were number two. Mobile TV came bottom.
As traditional broadcast models deteriorate, and the rise of the semantic web places social software at the centre of everything, the service I would back would be completely user-generated.
But the smart money will be watching from the sidelines.