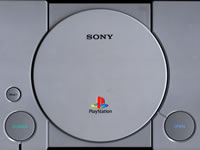 Sony's Playstation has been awarded an Emmy for Outstanding Achievement in Technology and Advanced New Media for pioneering the 3D polygonal-based gaming experience, by the US National Academy of Television Arts and Sciences (NATAS).
Now for those who don't know, there are a ton of Emmys – and why not. The entertainment industry is not only massive and expanding, but there are a huge number of people involved in the creation process, many of whom would go unnoticed without awards like this by those outside the industry, as so much attention is paid to those who appear on screen. The PlayStation's award falls under the Annual Technology & Engineering Emmy Awards, being presented in Princeton today.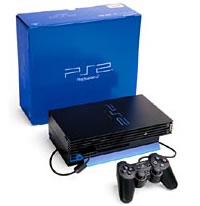 You can imagine that the awarding of this will make steam come out of the ears of those on the Xbox team at Microsoft
"Emerging technologies in digital media play an important role in the way in which people consume in-home entertainment, and gaming in particular has been a consistent source of innovation in recent years," said Seth Haberman, Chair of Video Gaming and Technology Awards panel for NATAS. "We felt that the advent of PlayStation exemplified a significant shift in the direction of the gaming and are pleased to recognize Sony Computer Entertainment for its contribution."
Many of those who've been playing games on the PS & PS2 will wonder why it's taken so long for something as significant as the Playstation to come to the attention of this Academy. The PS is, after all, ten years old.
Is it only the cynical that would think that the timing of this award has anything to do with the wider entertainment business (read film) getting more closely involved with creation of film license games? Or even that they've finally woken up to the fact that the amount of money spent on video games out-sizes that spent on film.
Our long held view is that both TV and film are in big trouble when games develop to the point where their characters are given 'back stories' and the intelligence to apply them to during interaction in game play. Why would you want to watch TV when you could be in it?
A big congrats to all those involved in the creation of the Playstation. Ken Kutaragi must be a very happy man.