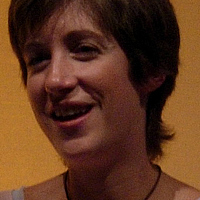 Industry experts at the inaugural mobile TV show in London today couldn't agree on the best way forward for this emerging technology.
After two days of debate, the jury's still out.
While yesterday's event focused on infrastructure, today's focused on content, and how to pay for it.
Claire Tavernier, Fremantle Media, (pictured right) thought it most likely that content producers would launch their own channels rather than go with pay-per-view clips or advertiser-funded models.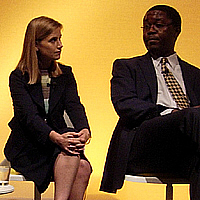 Hyacinth Nwana, (pictured left) speaking for Arqiva, and Jeremy Wright of Enpocket, both saw advertiser funded content – whether programming or entertaining video 'spots' – to be the key driver.
Riccardo Donato, Channel 4, said the broadcaster was hedging its bets, with branded content available via both mobile operators' portals and Channel 4's own 'off-portal' wap site.
Some speakers reported on recent trials.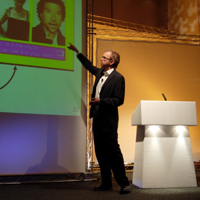 Eirik Solheim of Finnish state broadcaster NRK, (pictured right) said their mobile TV trials had seen some success with pay-per-view.
BT Livetime's Emma Lloyd, whose ongoing trials with Virgin Mobile and Digital One started in July, said peak consumption came when participants travelled to and from work (not surprisingly). Users were watching an average 10-15 minutes per sessions.
It was revelaing that throughout a day filled with many case studies, not a single speaker would reveal revenue figures.
Clearly it's early days in this fledgling industry, but with such shyness of the financials, it doesn't bode well.