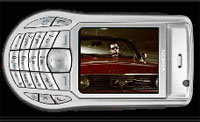 Virgin's 'independent-style' record label, V2 Music has teamed up with mobile video solutions developer Rok Player to announce the release of an 'indie music video album' for playing on mobile phones.
The videos are stored on a memory card which simply plugs into compatible mobile handsets for full-screen play, so there's no need to download or stream the content.

Using Rok Player technology, indie kids can play back audio-visual content preloaded on memory cards at an impressive 24 frames a second (full screen) on compatible mobile handsets.
Rok Player-compatible mobile phones include the latest Nokia handsets such as the 6630 and the 6680 and the N-Gage series.

"This is such an exciting development in the distribution of music videos" enthused Beth Appleton of V2 Music "as nearly everyone has, or will have, a compatible mobile phone and ROK Player turns those into portable DVD players. So now, for the first time, people can watch as well as listen to their favourite artists perform".
The video album includes music videos from Brendon Benson, Ron Sexsmith, Bloc Party, Stereophonics, At the Drive In, Charlie Mars, Cut Copy, Dogs Die in Hot Cars, Mercury Rev, Paul Weller, The Cribs, The Rakes and The Datsuns.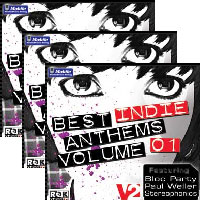 Bruce Renny of ROK , commented, "We're already seeing tremendous interest in our music video albums for mobile phones, and to be able to include this new title in our portfolio is tremendous. We're expecting the V2 album to prove very popular indeed because of the high quality of the artists it features".
Although we're equally impressed with the line up, £16 ($28.5, €23.5) for 13 tracks sure seems a lot of dosh to shell out to squint at a compilation album on a tiny screen. Is this the price teenage cool these days?