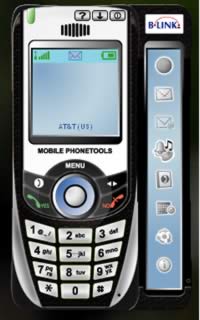 If you've ever spent hours shouting at the little blinking blue light on your laptop screaming, "what do you mean you can't find my phone? IT'S THERE!!", then you may find Broadcom's new BLINK Bluetooth software (Bluetooth-Link = BLINK, getit?) bringing your blood pressure down.
Claiming to "radically simplify Bluetooth connectivity between cell phones and PCs", the software is the result of a collaboration between Broadcom and BVRP Software International (now Avanquest Software), and has already adopted by networking retailers such as Anycom and IO GEAR, as well as a ton of Bluetooth dongle manufacturers.
Although Bluetooth-enabled phones continue to grow in popularity, many people are put off using the functionality because of problems getting some devices to talk to each other.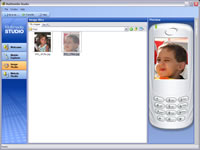 BLINK software claims to soothe the troubled brows of baffled Bluetooth uses with an intuitive graphical user interface (GUI) that makes complex Bluetooth-related tasks "as simple as browsing the Internet."
"This software simplifies the use of Bluetooth technology to such an extent that we anticipate 'BLINK' to become synonymous with Bluetooth when connecting phones and PCs using products based on our technology," said Scott Bibaud, Senior Director of Marketing for Broadcom's Bluetooth products.
Beaming with confidence, Scott continued, "Once users discover the convenience of 'BLINKing' files and data between their phones and PCs, the true power of Bluetooth will become clearer to the millions of consumers that already have the technology built into their phones."
Once fired up, the BLINK software serves up a graphical representation of the user's mobile phone on their desktop or notebook PC screens.
Once connected, users can operate all the main phone functions directly from the computer, and drag and drop items from their PCs directly to their cell phones.
Via the BLINK interface, users can update and synchronise phone numbers, contact information and calendars as well as transfer pictures, music and data.
The Internet can also be accessed on the desktop via any GPRS/EDGE/CDMA cellular data links and SMS messages can be sent and received.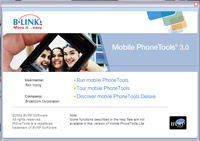 "Digital photos, phone numbers and calendar appointments are literally trapped inside users' cell phones because of the complexity involved in transferring this information to PCs and other devices," said Brian O'Rourke, Senior Analyst at In-Stat.
"Broadcom's leading work in Bluetooth software will not only lead to greater penetration of Bluetooth hardware in a number of applications, it will also make it easier to use for these advanced tasks," he added.
Broadcom will be shoving a copy of the software into our grubby hands shortly so check back soon.