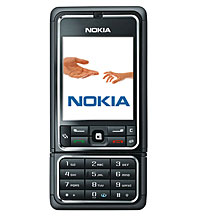 Finnish mobile giants Nokia have come up with the Nokia 3250, a new music-driven mobile phone featuring dedicated music keys and storage for up to 750 songs.
The phone was announced at Nokia Trends, an electronic music festival in Berlin, Germany over the weekend.
Like Chubby Checker in a hula-hooping competition, the unique design twists 180 degrees around to transform the phone keypad into dedicated music keys.
Through its onboard microSD memory card slot, the Nokia 3250 can store up to 1 Gigabyte (750 songs) of high quality music with a battery life quoted at 10 hours of music play (talktime of up to 3 hours).
The music player supports a wide array of digital music formats such as MP3, WMA, M4A and AAC, with the ability to download songs over the air.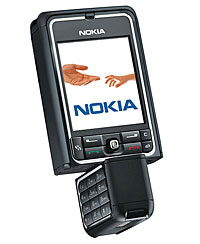 Songs can be converted from CD and transferred from home PCs using the "drag and drop" Nokia Audio Manager software.
There's also a beefy two megapixel camera built into the triband GSM 900/1800/1900 phone, with an FM radio with Visual Radio client complements rounding off the main feature list.
The camera is activated in the landscape mode by twisting the Nokia 3250's phone's keypad around 90 degrees, and images can be shared by MMS or printed on a compatible printer via Bluetooth.
The Nokia 3250 is based on the popular Series 60 platform and Symbian OS, which gives users access to a wide range of third-party applications.
Nokia XpressMusic
The Nokia 3250 phone features the new "Nokia XpressMusic" mark, a dedicated feature brand designed to make it easy for punters to identify products in Nokia's growing music-optimized mobile range.
Devices emblazoned with the logo share key features like dedicated music key(s), music pause/resume on incoming calls, 'substantial' storage, support for standard 3.5 mm headphone connectors and an extended battery life.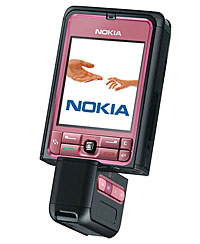 "Nokia connects people to their passions – music – and as the world's largest manufacturer of digital music players, Nokia is leading the charge to make mobile music widely accessible. The XpressMusic feature brand, also introduced today, makes it easier for consumers to identify those Nokia devices which are specifically designed to listen to music," purred Kai Öistämö, Senior Vice President, Mobile Phones, Nokia.
"One of the first devices to feature the XpressMusic mark is the Nokia 3250, which is going to stop music fans in their (favourite) tracks. Its unique twist design makes it quick and easy to switch between the music keys, the regular keypad and the camera mode."