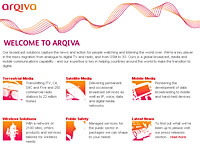 UK operator O2 has announced a mobile TV pilot letting 400 customers in Oxford to choose from 16 channels, featuring popular shows such as Lost, EastEnders, Coronation Street
Having originally trailed this story over a year ago when it was announced that O2 were to trial DVB-H video to mobile phones, then again four months ago when the DVB-H trial content partners were announced, we were pleased to see that it's scheduled to commence next week.
The pilot is a collaboration between Nokia and Arqiva (formerly NTL Broadcast) and is expected to last for six months, tasked with measuring user reactions to the new technology.
Participants in the trial will be dished out Nokia 7710 smartphones, which are compatible with the Digital Video Broadcasting for Handhelds (DVB-H) technology used for the TV transmissions.
Arqiva will be providing a DVB-H transmitter network that will cover an area of 120 sq km centered around the dreaming spires of Oxford, and will also be responsible for aggregating the content and operating the trial service.
During the trial, users will receive free BBC and BskyB TV streams to their mobile phones, but voice and data calls will be charged under their existing tariff plan.
Favourite programmes can be selected from an on-screen service guide, which also lets users search for specific items and set alarms on their handset to remind them a specific show is starting.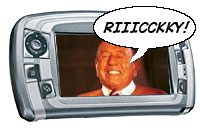 O2's chief technology officer, Dave Williams, feels that the trial will help in establishing a model for more projects in the future, commenting. "By establishing relationships through activities such as this, we hope that potential challenges will be minimised and mobile TV becomes a commercial reality sooner than is currently possible."
Although some video content has previously been made available to mobile phone customers, so far they've taken the form of short clips and previews, rather than true television broadcasts.
With time-rich punters spending an estimated £250,000 on downloading clips of this summer's season of Big Brother, there's clearly a growing demand for video content on mobiles.